Fresh Hell
The best dispatches from our grim new reality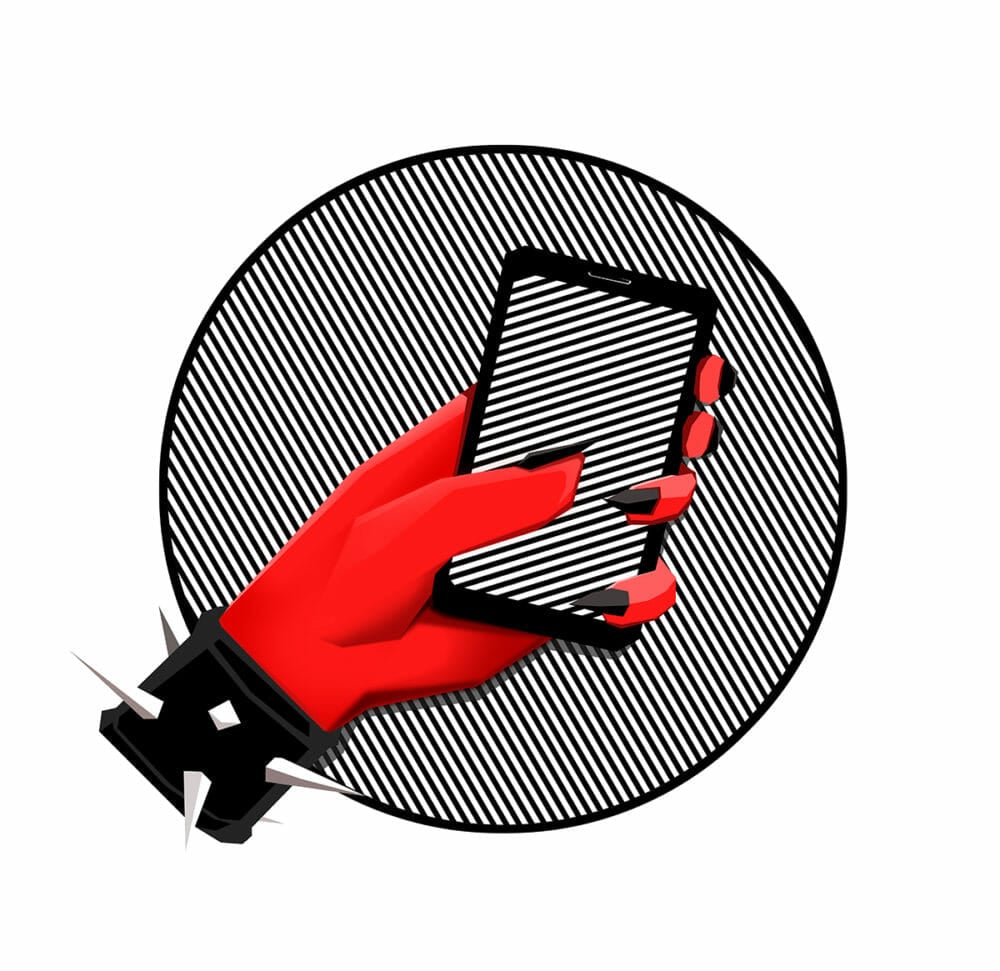 Love in the Time of Electoral Politics
This week in the endless series of gaffes that Joe Biden refers to as a campaign trail, he told the brother of a thirteen-year-old girl in Iowa that "you've got one job here, keep the guys away from your sister." If only the family of "South African beauty" Melissa Cohen had heeded this advice! Instead, she's now the new Mrs. Hunter Biden after a secret wedding to the younger Biden son, fresh off his split with his late brother Beau's widow, Hallie Biden. What can we say? We love love! Good luck you crazy kids.
Gotta Have My Acrid Phone-Brewed Java 
Move over, cigarette lighter phone case, there's a new gadget in town symbolizing the irredeemable decadence of modern life—and it will brew you one undrinkable shot of espresso for the low, low price of $54. Meet the "Mokase," which can protect a phone and produce a small dribble of caffeine at the same time. Lest you worry that you'll have to waterfall this 140-degree coffee straight into your mouth, it also comes with a collapsible silicon cup that looks even readier to be lost than an AirPod.
Truth, Justice, and the American Way 
Last July, Tiger Mom and Yale Law Professor Amy Chua wrote a gushing op-ed for the Wall Street Journal about then-Supreme Court nominee Brett Kavanaugh's mentorship of "young lawyers, particularly women"—while privately counseling her own law students that it was "not an accident" that Kavanaugh's female clerks "looked like models,"and advising hopeful candidates to dress the part. Eleven months later, Amy's own daughter Sophia Chua-Rubenfeld is set to begin a year-long clerkship with Kavanaugh. What a coincidence! We guess it's true what they say: a rising tide lifts all yachts.
The Old College Try
Through the University of Minnesota's Senior Citizen Education program, baby boomers—whose own degrees cost pennies on the dollar of the average millennial's higher education—can now take college courses for just $10 a credit. But for any young'uns who might feel cheated by this arrangement, there's a silver lining: maybe grandma can soon calculate whether the amount of interest you've paid off on your student loans is statistically significant!
Hot Turtle-gate
In the moneyed idyll of Boston's Beacon Hill neighborhood, there's just one question on every yummy mummy's lips: what ever are we going to do about that four-foot bronze turtle sculpture? Firefighters were recently summoned to the playground where "Myrtle the Turtle," a work by the ninety-year-old artist Nany Schon, was installed, after parents became distraught that the sculpture had grown too hot under the sun for little Archibald and Muffy's delicate hands. Now, her future uncertain, the turtle "has been temporarily covered in a blue tarp that looks a little like a bodybag" while city parks officials come up with a long-term solution. RIP Myrtle.