Fresh Hell
The best dispatches from our grim new reality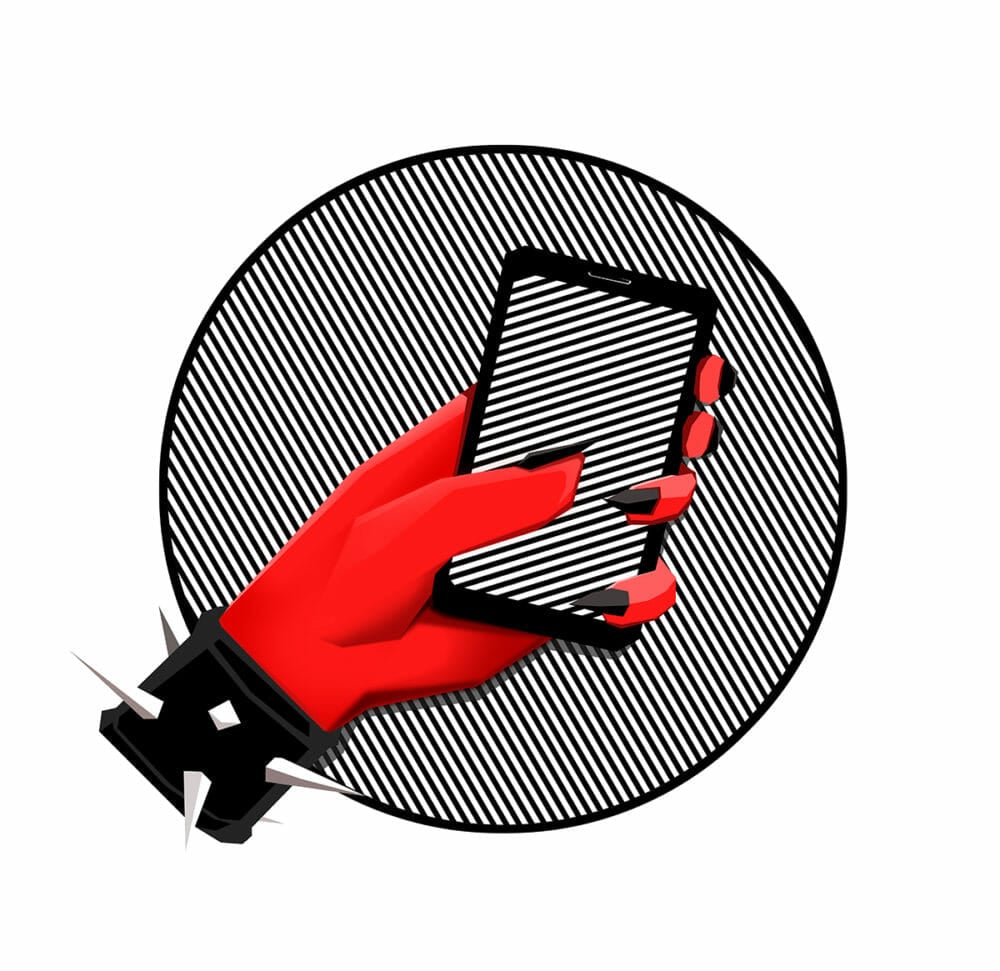 Looting, You Say? 
In our glorious epoch of mass death and 20 percent unemployment—a time in which the net worth of billionaires has swelled by $434 billion and private equity firms throb with delight as they raid department store chains and  monetize the dying light in grandma's eyes without a care in the world, all of it presided over by slavering egotists who toast the Dow while a hundred thousand lay dead—yes, in this bright and shining moment of American excellence, please turn your attention and anger toward those who took what they needed from a big box retail store. As James Baldwin noted fifty-two years ago: "I object to the term 'looters' because I wonder who is looting whom, baby."
Pretty Little Liar
Speaking of conniving billionaires, turns out Kylie Jenner—who recently settled into a marbled mini-mall in the hills of Los Angeles—isn't one. While she labored valiantly to convince the public otherwise and succeeded for years, offering up forged tax returns and home tours to the otherwise sterling net worth-tabulating journalists of Forbes, Ms. Jenner is not so unjustly rich. She is merely super super rich: duly chastened after falling for yet another steaming vat of rich people lies, Forbes now estimates her net worth to be "just under $900 million." 
School of Hard Facts
In other billionaire news: Mark Zuckerberg, no doubt delighted to discover that his net worth has increased by 45 percent to over $80 billion during the pandemic, has announced that the social media cesspool he oversees has absolutely no responsibility whatsoever to fact-check political speech, a stance apparently so popular among tech scum that even Zuck's sworn enemy Cameron Winklevoss took a moment to rally behind the idea: "'Fact checking' is a euphemism for editorializing which is a form of censorship. And that's a fact."
Blast from the Past
If you're looking to ride out the end of days in a windowless and poorly rendered simulacrum of Main Street U.S.A., enabling you to stroll cobbled streets musing on how the poisonous American dream went wrong, then boy howdy, is this $4.5 million Maryland mansion, choked in carpet and chintz, for you. 
For His Pleasure
Tech-adept folks, keenly aware of what this historical moment demands of their amoral wizardry, are really stepping up to the plate. Take, for instance, one artificial intelligence developer, who has reimagined the King James Bible for the fearful and horny masses—which is to say, he set the gaze of a text generator that had been trained on BDSM stories on the Good Word. The passages produced are sheer poetry, a guiding light as we stumble through the valley of the shadow of death: "And I shall pour the juice of the earth into the fountain of the rivers, and the earth shall flow before the sword, and the sword shall not find its way into the wellspring of the earth. The blood shall be everywhere, and the veins shall be swollen and red." Amen. 
Amazon, Overlord
Please enjoy this heartwarming clip of local news anchors forming a deferential chorus of bootlicking as they read verbatim an Amazon-scripted "news package" touting the wonderful, heroic in fact, efforts of Amazon to "transform its operations" to keep Amazon workers "safe" and "packages flowing." 
The Concertgoer in the Polyethylene Suit 
Fearful of a world without the likes of Coachella and Burning Man, one Los Angeles "creative studio" is laboring round the clock to develop an ultra-high-molecular-weight polyethylene bodysuit that would enable individuals to safely trip on shitty MDMA while screaming misremembered lyrics to that one Ariana Grande song. The suit will also allow wearers to imbibe overpriced beer and vape. 
Chortling Through the Graveyard
This man, a saint, has constructed a massive replica of the laughing kookaburra, which he tows around his neighborhood. Of his magnum opus, the creator observed: "If a bird can laugh, why not me?"