Fresh Hell
The best dispatches from our grim new reality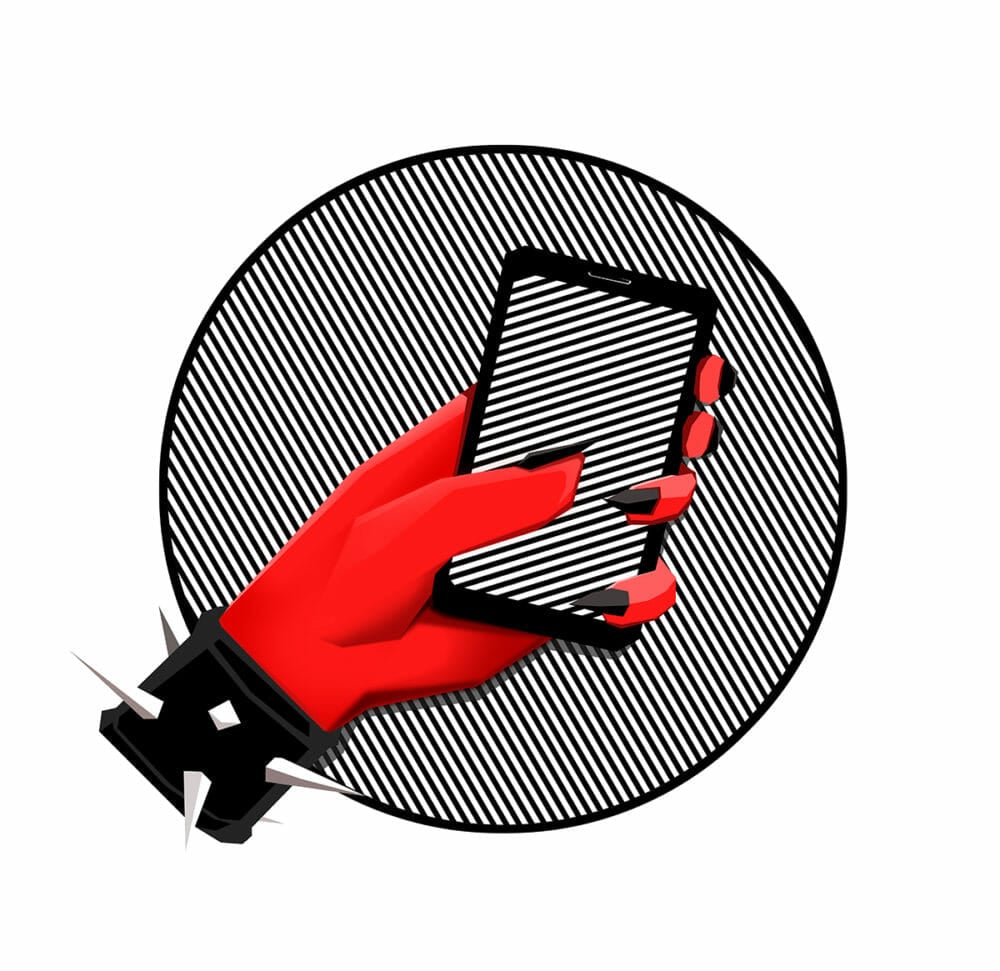 Viva La Innovation 
The first Consumer Electronics Show of this new, glorious decade wraps up today in Las Vegas, and while a keynote address from Ivanka Trump, renowned tech whiz and frigid progeny of our fascist president, was a resounding flop, a slew of accomplished pioneers of innovation delivered unto the teeming masses a crop of breathtaking gizmos and doodads certain to deliver us from the imminent end of days. We consider it a sacred duty to enumerate several of the most awe-inspiring, including: a robot trained in the ancient art of raclette (which, in layman's terms, entails heating up a wheel of cheese and scraping it onto a plate); a robot that will deliver rolls of toilet paper to those in dire straits, which, when combined with the fart-sensing SmellSense, will entirely modernize life on and around the family shitter; Younglingz Lil Flyer, luggage that children can ride; a Keurig-like device that thaws flash-frozen pods of olive oil; and, last but certainly not least, an inkjet printer for makeup. 
A Bed Bug's Life
A police investigation is ongoing after pill bottles filled with bedbugs were discovered in a Pennsylvania Walmart. While no arrests have been made, the evidence pertaining to this kind-hearted attempt to bring the quality of life in said Walmart up to the standards of the New York Times office has not yet exonerated one man-sized cootie, Bret Stephens.  
The Underpaid Suicides
A new study published in the Journal of Epidemiology & Community Health advances an unusual tactic for reducing the epidemic of suicide in our fine and fair nation: raising the minimum wage. As the study shows, raising the minimum wage by a solitary dollar in each state may very well have saved more than twenty-seven thousand lives between 1990 and 2015, while an increase in two dollars could have prevented more than fifty-seven thousand suicides in that same time period. If this crackpot theory pans out, it may just go to show that paying people a reasonable wage is a worthwhile endeavor after all! 
Big Money Men
Meanwhile, and across the microplastic-polluted pond, the titans of industry in the United Kingdom earn more than their average workers yearly salary in three days. 
Raiders of the Melting Permafrost 
As the planet continues laboring to expel our sorry species from the paradise we've gleefully trashed, we can be assured that museums will benefit in the short term: twenty-eight-thousand-year-old archaeological finds plucked from the rapidly melting permafrost of Siberia are now set to go on display at the British Museum for the first time, including ivory sewing needles and jewelry and carved mammoth ivory decorative objects. 
Tour: A Monastery of Minimalism with the Comforts of Extreme Wealth
Globally, nine million people die of hunger or starvation-related diseases each year, and an estimated fifteen million American households are experiencing food insecurity, but please take a moment to enjoy this tour of the walk-in fridge installed in one of Kim Kardashian's palatial homes, the "minimal monastery" she shares with born-again Kanye West in Hidden Hills, California—a vast temperature-controlled Eden of organic produce and pre-shredded cheese which must not be confused with the relatively sparse fridge storing bottled water or the other fridge storing fresh juice and four different types of milk for her children.  
The U.S. Military Hates Me Because of This One Simple Trick
While the mainstream media has been huffing and puffing their way to war with Iran, the fine investigative journalists at Military.com are delving behind the curtain of distraction to ask the important questions, namely: What happened to Iran's fleet of killer communist dolphins?