Fresh Hell
The best dispatches from our grim new reality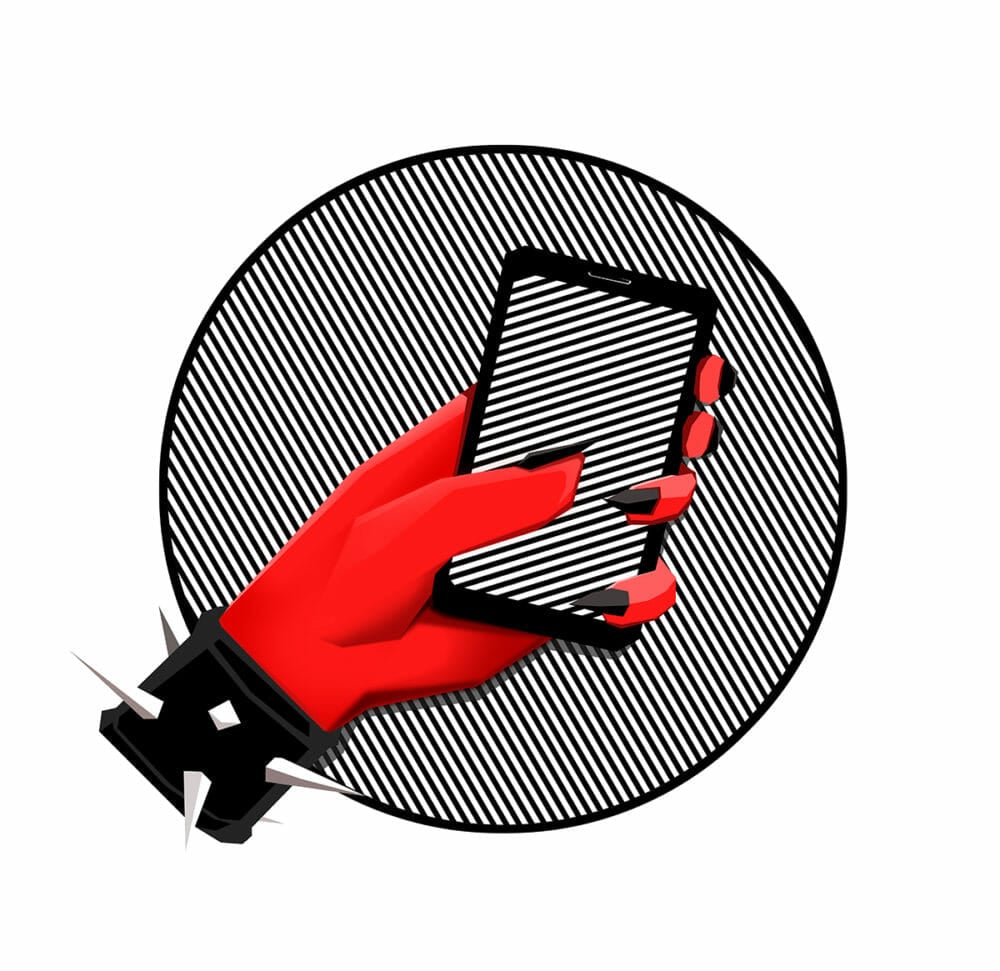 Oh, what punitive penalties will be inflicted upon you!
The metastasizing plague of surveillance continues apace in China, where CCTV cameras are now utilizing facial recognition technology to target jaywalkers. If you, base citizen, cross a street illegally in the city of Shenzhen, a camera will now scan your visage and beam it to a huge screen so you may be dutifully shamed by your peers. Soon, wrongdoers may even receive fines dispatched directly to their cell phones. While the army of cameras can currently only identify about ten percent of jaywalkers, representatives from the AI company behind the technology, Intellifusion, salivate at what dreams may come: the databases of different government departments are set to merge in the near future, vastly improving the efficacy of this appendage of the surveillance state.
Maximum vacancy
Here's a fun barrage of numbers to titillate your next crop of dinner party guests with your progressive and precise understanding of the market's depravity: 247,977 apartments sit vacant in New York City. And while some remain vacant for "legitimate" reasons (they're on the market, in the midst of renovation, tied up in court, etc.), 74,977 of those are stockpiled by the jet set as pied-à-terres (up from 9,282 in 1987—a seven hundred percent increase! Exponential growth!) and are thus ripe to be seized by the unhoused masses and rent burdened precariats of the city. As it so happens, there's more than one apartment for every currently homeless human being in the city! More than enough to go around!
The joys of on-campus living
Meanwhile, down in the water-logged environs of Miami-Dade county's prohibitively pricey housing market, some innovative minds have a solution for the cash-strapped but cherished educators of the county's moribund public school system: let them live at school! A preliminary proposal calls for the construction of a mid-rise middle school with a floor dedicated to affordable residential units, and if that succeeds, full-fledged housing complexes could start springing up on school land left and right. "It's an exciting idea," said Michael Liu, Miami-Dade's housing director. "Land is at a premium in Miami-Dade County. It's difficult to come by, especially in the urban core," a scarcity that will most assuredly surge as the entire state sinks into the ocean.
Chic heroes of sustainability
The unmistakable smell of flaming fast fashion will soon inundate the denizens of Sweden when a power station northwest of Stockholm ditches coal and takes to burning discarded H&M apparel instead. At last, fashion—the fifth-most polluting endeavor of humankind—can be rendered sustainable. Of the oh-so-last-week peasant dresses, power-washed tees, and artfully-destroyed denim, "it's a burnable material," notes the head of fuel supplies at the forward-thinking power plant. It's hard work being staying in vogue and keeping electricity flowing, but someone has to do it.
A dream is a wish your heart makes
Here's a Cinderella tale to brighten your spirits: America's sweetheart, Jeremy Meeks (or the "Hot Felon," as the internet knows him), is expecting a child with the Topshop heiress Chloe Green. This goes to show that if you're wildly good-looking, even a criminal record won't keep you from ascending to the heights of exorbitant wealth built on the back of the Global South. As for the homely felons among us, fuck off.
Out of the egg spoon and into the fire.
In a revelatory exposé, the New York Times has divulged the preferred cudgel of elite feminists: a $250 hand-forged egg spoon. Unlike those misogynist sous vide machines favored by men, this egg spoon puts a progressive woman in charge of her free range eggs. But where is the radical feminist to find the time to cook eggs over an open hearth? Why, you could enlist a man to do it: "I want young boys to hold that spoon, too," notes spoon progenitor Alice Waters, "I want them to feel the sense of the fire and the closeness to the simplicity of it. It helps you become sensitive. We are hoping men become sensitive and we find each other in that place." Regrettably, this saber of enlightenment is on indefinite backorder.
The serenity to accept the things we cannot change
This excellent dispatch from the New Yorker from Baffler contributor Gary Greenberg—on Leslie Jamison's soon-to-be-released memoir of intoxication and recovery—is best enjoyed with two fingers of bourbon, neat.