Fresh Hell
The best dispatches from our grim new reality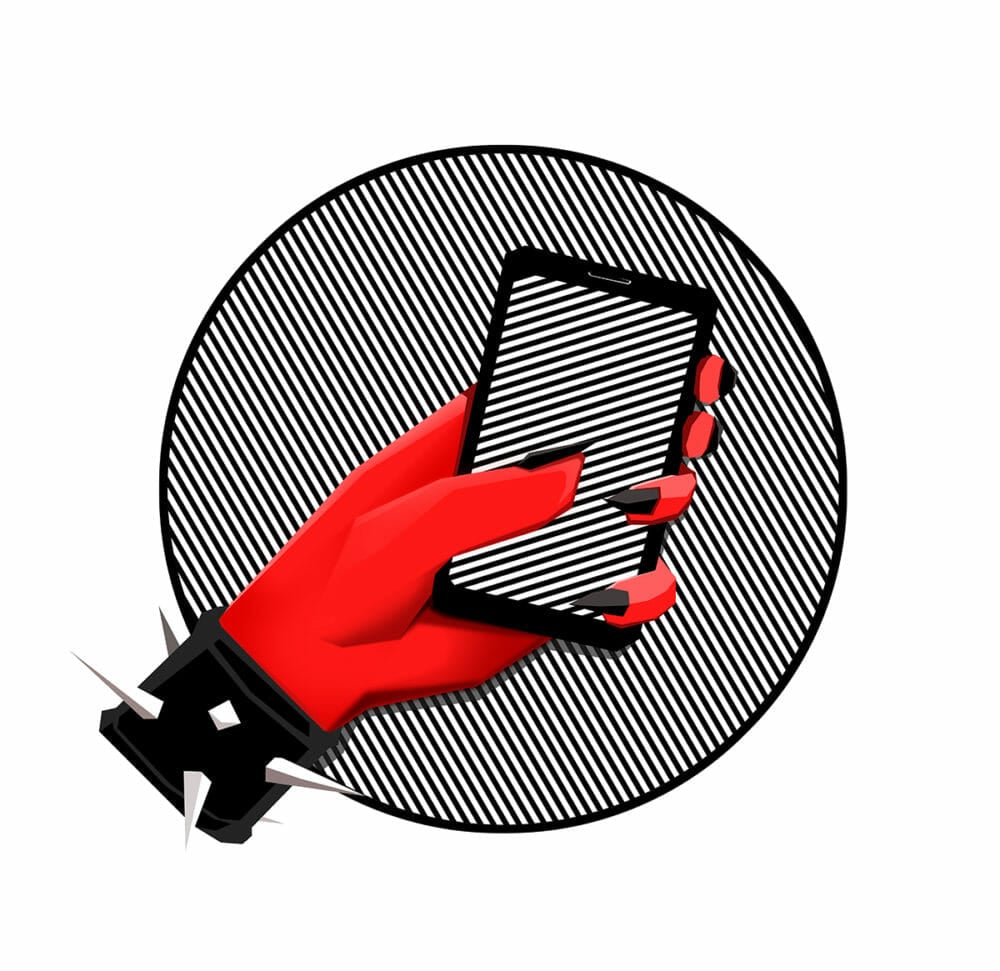 Marissa Getting #Married Today
Marissa Casey Fuchs (@fashionambitionist) is living the American dream: she rotates between three vacant smiles while wearing eminently fashionable outfits in exotic locales across the globe, existing in a superficial vacuum devoid of apparent emotion, activity, or sustenance before an adoring audience of over 180,000 followers. She is also in the midst of a whirlwind scavenger hunt-cum-wedding proposal that's taken her from Montauk to Miami to Paris—all seemingly orchestrated by her generic-looking manboy-beau Gabriel. A romance for the ages, truly! But, as it turns out, the whole hashtagged affair has been nothing more than a meticulously staged marketing event—planned by the couple and pitched to a slew of brands in advance. We at The Baffler are now hard at work putting together a slide deck to pitch our next office booze session to the appropriate brands.
Video Killed the Content Moderator
The world was shocked (shocked!) to learn this week that working as a Facebook content moderator—which requires watching thousands of videos of everything from genital mutilation to animal torture to organ harvesting—will, in fact, destroy your soul, as detailed in an extraordinarily depressing story from The Verge.
No Ch-Ch-Ch-Changes
Joe Biden—civil pal to segregationists and all-around handsy guy—paid a visit to the Carlyle Hotel in Manhattan Tuesday night to sample the crudités and suck capital from the bank accounts of the Upper East Side elite, whom he assured that, were he to somehow make it to the White House, "nothing would fundamentally change." Under a Biden administration, not one unjustly wealthy billionaire "has to be punished. No one's standard of living would change." Whew!
Shoes Sure to Shell Out!
Planters Peanuts, following in the footsteps of Pizza Hut, have unveiled a limited edition pair of $170 sneakers: the Crunch Force 1's. While these Made-in-the-United-States sneaks sport blue and yellow pebble-grain leather, with smart accents of suede rising from a natural gum sole, they're really quite passé. The meme-fiend ad executives hired by Planters have failed to take note that the kids these days like their sneaks north of a grand and pre-uglified.
Other Real Estate Moguls Hate Me Because of this One Simple Trick!
A former narcotics detective is now worth some $400 million because he had the smart idea to guzzle up 1.3 million square feet of buildings and another nearly four hundred thousand square feet of land across Brooklyn, primarily in the rapidly gentrifying neighborhood of Red Hook. Click here to find out his trick! (Spoiler: he did all of his investing in the late antiquity period of the 1970s and 1990s.)
Stale Hell
This no longer qualifies as even remotely "news," but scientists continue to be shocked that the earth is mercifully boiling even sooner than they previously expected, that Arctic permafrost is melting seventy years ahead of schedule, that it's hotter now than at any point in the last five thousand years, etc., etc.
Dicks out for the Gram
As revenge against Burger King for ripping off his artwork, one San Francisco artist has declined to pursue an expensive and hopeless lawsuit that would probably end in arbitration anyway and has taken to the sole front left in the struggle against corporate power: Burger King's tagged photos on Instagram, which he's filled with massive drawings of penises.