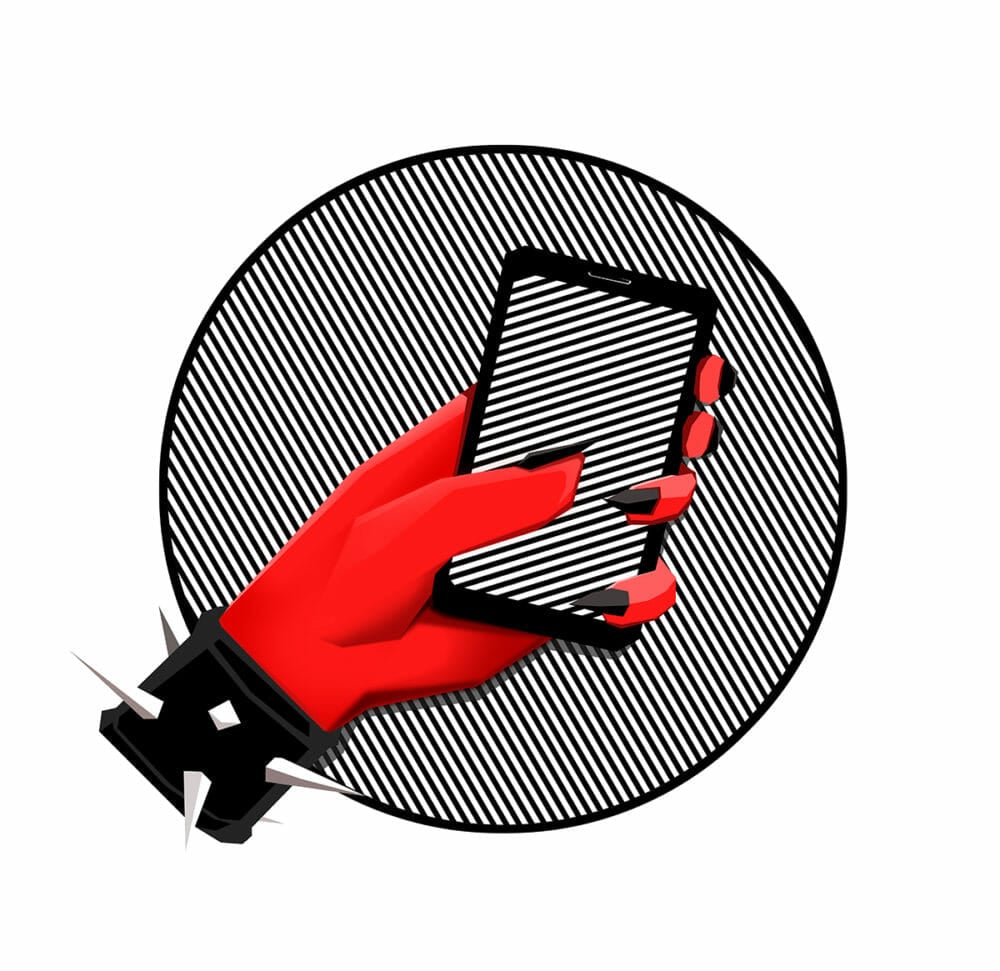 Shock and Awes
Last Sunday morning in the Fort Worth, Texas, suburb of Watauga, Pastor Dillon Awes of Stedfast Baptist Church celebrated Pride Month with a rousing sermon on homosexuals, who are, in his Bible-addled view, without exception pedophiles who are so "dangerous to society" that the only reasonable "solution" is to have them all "lined up against the wall and shot in the back of the head," a genocidal proposal that rhymes less with scripture and more so with the policies of the Third Reich, which, animated by Hitler's conviction that homosexuality was "as infectious and dangerous as the plague," sent homosexuals to concentration camps and ordered the death penalty for gay members of the police and the SS. And while corporations like IBM were happy to collaborate with the butt-fuck-fearing Nazis, many companies have since sashayed to the right side of history to stand athwart a resurgent tide of anti-LGBTQ animus, yelling "hey, girl, stop!" So, yes, the queer community should rest easy knowing that the Body Shop has unveiled a campaign of "bold, colorful" store signage and three shades of an "Out for Love" highlighter in strident opposition to the hundreds of anti-LGBTQ measures filed by state legislatures so far this year.
Eat with Pride
Other companies have opted to maintain a blithely upbeat tone amid deteriorating conditions for the demographic du jour—like Postmates, which on Thursday unveiled its "Bottom-Friendly Menu" with a heinous instructional video in which an anthropomorphized eggplant in a leather harness and a peach in a jockstrap bob along to exceedingly obvious advice about what bottoms should not be eating this month if they hope to avoid, er, intestinal traffic jams, including but not limited to whole grains, wheat bran, cauliflower, potatoes, legumes, beans, and dairy in any form. Instead, Postmates suggests bottoms survive on sushi and oranges.
Into the Wild
And now let us venture into the vicious wild of the workforce, where SheEOs lord over (lady over?) packs of aspiring girl bosses and grim tales of women landing corporate jobs despite having stage-four cancer are spun into myths of empowerment to be shared by networking addicts on LinkedIn. Yes, Katie Coleman knew she risked losing a shot at her dream job with MDisrupt, an upstart middleman that connects clinicians and scientists with digital health companies, if she let it slip that she'd recently been diagnosed with stage-four kidney cancer. But Katie decided to be bold and tell the truth. In the end, as NBC reports, "none of this—not the surgery, the prognosis, her honesty—stopped Coleman from snaring her dream, nor MDisrupt from hiring her as a full-time software developer." Coleman, however, doesn't recommend that all people with serious illnesses throw caution to the wind with prospective employers! "My advice is to first do the research on the company that you want to work for and know that they will be supportive," she says. You can follow Coleman's inspiring journey of maintaining full-time employment while battling cancer on TikTok and Twitter.
In the Back Seat
To Missouri now, where Geico may end up having to pay one woman millions of dollars because she contracted a sexually transmitted disease after having sex in the 2014 Hyundai Genesis of a Geico customer. On Tuesday, the Missouri Court of Appeals upheld a lower court's decision awarding her $5.2 million in damages, which Geico contests on the grounds that (a) the man's policy only covered injuries that came "out of the ownership, maintenance or use of the . . . auto," use of the auto, apparently, not including using it for sex; and (b) it's really the woman's fault for failing to wear protection. Geico is contesting the decision in federal court in hopes it will be able to save 15 percent or more on the final bill.
Big Money!
Speaking of cars, there's an epidemic of parents leaving their kids in them so they can hit the slots in Pennsylvania. At one casino in Bethlehem—call 484-777-7777 for details on discounted room rates and the weekend breakfast buffet!—the problem has gotten so bad that they're being forced to spend more than $4 million on extra security to keep an eye out for tots left to toast in mom and dad's hatchback. Perhaps the solution here is to lower the legal age of gaming to three, maybe four, years old so they can join their parents for a spirited afternoon of sacrificing the family savings to Candy Crush-themed slot machines?
La Vie Crypto
Elsewhere in the lethal casino of modern life, Bitcoin's value may have plunged precipitously in recent weeks, revealing its complete inadequacy as a store of value, but that hasn't stopped Congress from luring constituents to lose their shirts on the blockchain. That's why Senators Kirsten Gillibrand and Cynthia Lummis have introduced the Responsible Financial Innovation Act, which aims to take a "light regulatory touch" with cryptocurrency while opening up the glorified ponzi scheme to regular working folks like you. As the two senators recently told Means TV, everyone should be able to bet their 401(k) retirement accounts on a currency that's lost over 50 percent of its value since November. "It's a wonderful idea," says Lummis. Sure!