Fresh Hell
The best dispatches from our grim new reality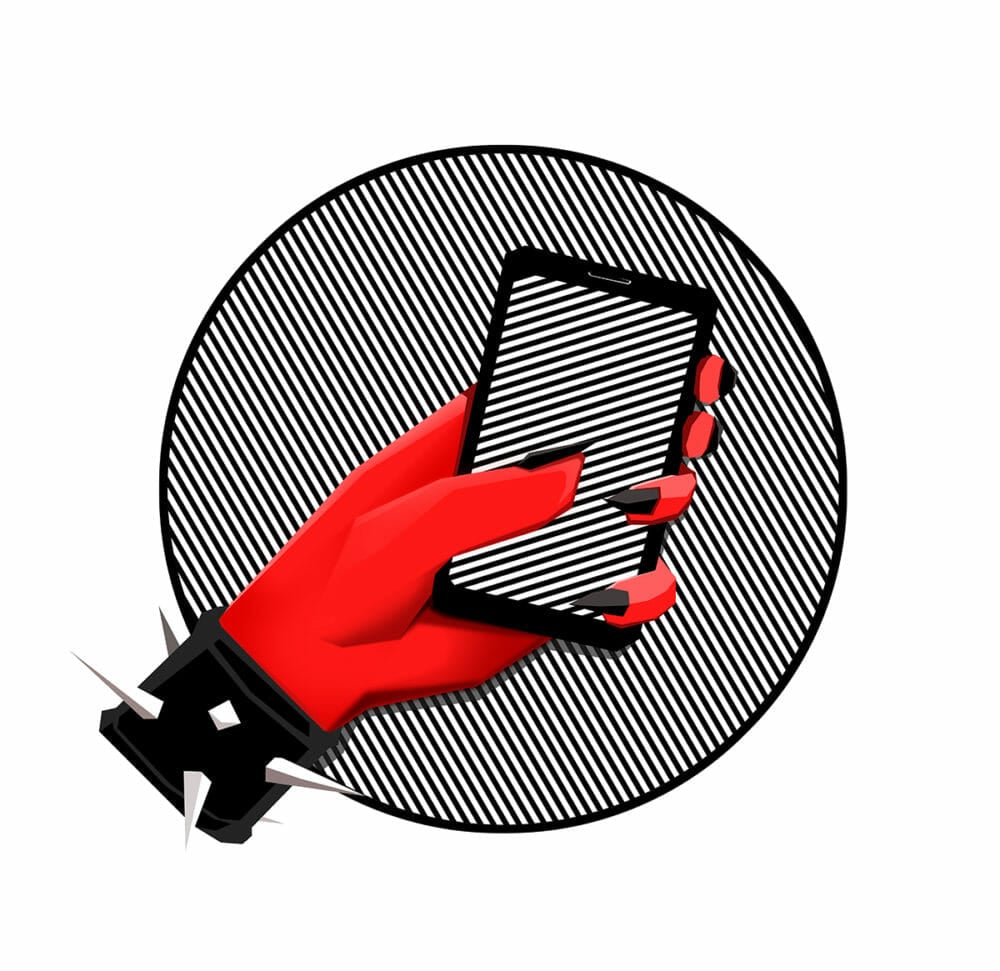 #Berniefit  #BernieSmittens #TopicalSpot #TrendingNow
On Wednesday, as Amy Klobuchar, dressed like a Le Creuset dutch oven, awkwardly emceed a rapt nation through a day of "hope," "renewal," "unity," and Garth Brooks, the content streams frantically churned with their usual anesthetizing ambrosia of mind-numbing trash. While many gleefully rhapsodized over the return of "normal," "boring" politicians who will nonetheless continue to inflict unnecessary pain and misery on millions but be far more "qualified" to do so, others commemorated the indefinite postponement of democratic socialism in the United States with the memefication of the sensibly dressed Bernie Sanders. Loath to seem out of touch, many commercial entities rushed to Photoshop the leftist senator into their brandscapes, including: Benefit Cosmetics, Smiles Direct, Peacock, Jameson Whiskey, Shopify, MTV, fast-casual eatery Cava, weed emporium Herb, and KFC India.
Panic Button
With the inauguration of Joseph Robinette Biden Jr. complete, the vast machinery of the consensusphere is already showing signs of returning to the particular forms of stupidity it honed to a high art during the Obama years. As Trump fades—for the moment, surely—into the pesticide haze of Mar-a-Lago, the media has already begun shitting out the kind of amusing trivia that, in the aggregate, will make Trump, in retrospect, seem almost cute—a brash, bronzed grandpop who always kept us guessing. Take, for instance, the folks at People magazine, who reported this week on the little red button Trump kept on his desk in the Oval Office: "Don't worry about that," he'd say to visitors. "No one wants me to push that button, so we'll just keep it over here. Now, what were you saying?" Inevitably, People studiously reports, Trump would press the button, summoning not "fire and fury" but merely a Diet Coke on a silver tray. And then he'd have himself a good laugh. Ha! As for the Biden administration, journalists with apparently nothing else of pressing concern to cover have been reporting breathlessly on the president's Peloton bike—which just might pose a threat to national security.  
Our Ongoing Commitment to Fucking You Over
Meanwhile, actual bad things continue to happen: Instacart announced this week that it would be laying off all of the employees who voted to form the company's first and only union. Buried in the hollow pap of a blog post, the move is merely part of a "winding down" of "in-store operations at select retailer locations over the coming months" as part of the company's "ongoing commitment to innovating" on behalf of the welfare of the "entire Instacart shopper community"—and not a concerted attack on worker rights, which the company's very business model depends on suppressing.
Do It Without Dues!
Corporate leviathan Amazon is taking a different approach (for the moment) to the threat of unionization: they've made a fun little website to give workers in one Alabama facility "the facts" about the dread specter of an organized workforce. "Why pay almost $500 in dues" to a collective that would fight for increased pay and better working conditions when "there's so much MORE you can do for your career and your family without paying dues?" Dues are bad, very bad! "WHY NOT save the money and get the books, gifts & things you want?" 
Doctors Without Walls
The same day that coronavirus deaths in the United States zoomed past four hundred thousand, doctors in Houston, Texas, found themselves locked out of their hospital. "Please be advised that the door locks to the leased premises have been changed and tenant shall be excluded therefrom due to nonpayment of rent," a notice posted to the front door read, adding that only "upon payment of delinquent rent and other sums due under the lease" totaling some $1 million would the hospital be allowed to resume operating during the mass death event. Thankfully, doctors have just decided to treat patients in the parking lot.
Picture Me Gone
After the reliably crusty purveyor of pop Ariel Pink boasted of his attendance at the Capitol insurrection on January 6, his record label Mexican Summer dropped him and the internet suddenly remembered the succession of depravities that have characterized Mr. Pink's career. Until two weeks ago, his expressions of love for necrophiliacs, pedophiles, and the Westboro Baptist Church ("This gay marriage stuff," he once observed, "pisses me off!") had been reluctantly excused as part and parcel of his irascible persona so that critics could get on with the important business of lauding his musical genius. Less than a week after appearing on Tucker Carlson's show, Mr. Pink continued his crusade to enliven the aesthetics of the right with hits like "Symphony of the Nymph" by appearing on Brake Check to observe that homeless people are getting enough to eat, thank you very much: "they're alive, aren't they?"
The Wonderful All-Purpose Orifice
Fully one-third of all plant and animal species may be extinct within fifty years, but look at this: paleontologists have—at long last—produced a 3D reconstruction of a Psittacosaurus's cloacal vent, an all-purpose orifice used to shit, piss, breed, and lay eggs. Science: providing you with sparkling minutiae to guide your irony-poisoned passage through the dark final years of civilization.