Fresh Hell
The best dispatches from our grim new reality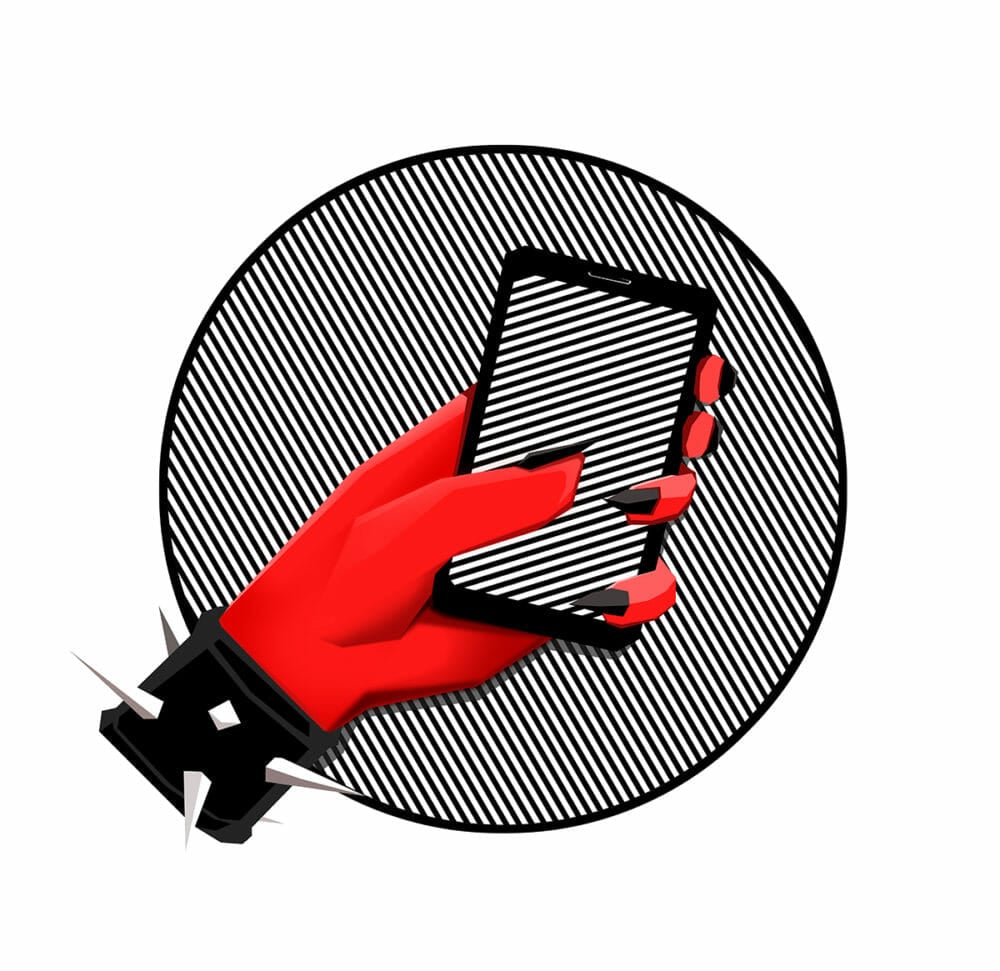 Rom-Com
While we labor in the shadows, our political masters are watching Ted Lasso in quiet seclusion and vaping their way through Broadway productions of Beetlejuice. In an excerpt from his forthcoming biography of lifelike simuloid and former presidential candidate Mitt Romney, McKay Coppins recalls how the retiring Utah senator—who once drove twelve hours with his family's diarrheal Irish Setter strapped to the roof of his Chevrolet—forestalls his visionary, Dead Zone-style fear of death by consuming salmon-and-ketchup sandwiches and watching Ted Lasso in solitude(too blue for Tagg, Ben, Josh, and Craig) while dishing to the press about Ted Cruz, Josh Hawley, and J.D. Vance. The Mormon politician has every reason to enjoy his repose; quitting is what life's all about and latter days are on-brand. Elsewhere, in the Centennial State, Lauren Boebert was ejected from a Denver performance of Beetlejuice for vaping, talking over the undead Julliard graduate, and taking pictures of Beetle–er, I mean, the ghost with the most (that was close). In the words of Juno, your caseworker, "Never trust the living." And an eighty-eight-year-old ex-Secret Service agent has written a memoir recalling the second, decidedly un-magic bullet he recovered from the site of JFK's assassination while riding with the motorcade, re-opening paranoid dossiers nationwide and flying in the face of the common wisdom that his head just did that. Come back, Johnny, your one-time Camelot has become a country of ghosts and pescatarians.
Merlot Rider
The roads of São Lourenco do Bairro, Portugal, ran red with the blood of grapes this week, as two tanks of red wine exploded in a nearby distillery. The tidal wave of 2.2 million liters of glogg, enough to fill an Olympic swimming pool, may well have drowned the village's professionals—as well as several sommeliers and wine writers—had the fire department not jumped into action and rerouted the downhill deluge into a nearby field, which miraculously sprouted into a vineyard. Good for them for making the best of a bad situation; you should always love the wine you're with.
Slim Pickets
As Marvel visual effects artists and the United Auto Workers went on strike this week—with the latter faced the humiliating, meaningless ordeal of being unverified by non-union car manufacturer and silly baby name enthusiast Elon Musk—landlord fat cats had a big party inside a Berkeley pub to celebrate the end of the eviction moratorium while protesters congregated outside with chants of "See our might, see our power, landlords get no happy hour." The face-off deteriorated into a melee with both sides clashing in fisticuffs, which is a shame since a good protest chant has the power to unite us in opprobrium: "What do we want? A time machine! When do we want it? It's irrelevant!" "Men are from Mars, girls are from Venus, I've got a yum-yum, you've got a penis." "Union busting? That's disgusting! Somewhere Monty Burns is blushing."
Greenland of the Lost
A Copenhagen-based luxury cruise ship that charges $33,000 per passenger was freed by a fishing trawler after running aground in Greenland, which might have degenerated into a Triangle of Sadness scenario if not for the lucky fact that, like all Danes, the stranded sea swabs were made entirely of LEGOs. Elsewhere in continental wastelands, the Australian multimillionaire Tim Gurner decried the post-Covid arrogance of the working class and demanded that unemployment rise by 50 percent, in an apparent bid to beat dingos, snakes, and the funnel-web spider to the punch in terms of causing extremely unpleasant fatalities. This was only one scandal to rock the sunburnt country this week, as a Perth zoo was forced to apologize for referring to possums and orangutans as "pests," since these critters are a source of national pride on the level of vegemite, Rupert Murdoch, and Yahoo Serious. If the nation continues to spurn its indigenous, soon there will be no one left to come waltzing Matilda with me.
Redemption Song
A practicing Rastafarian has lost his appeal after a Louisiana prison violated his religious rights by strapping him to a chair and forcibly shaving his dreadlocks. Meanwhile, famously unchill actor Sean Penn lashed out at the Academy in Variety over their refusal to air a statement by Ukrainian president Volodymyr Zelenskyy, opining that their golden statues should be melted down and fired at the Russian invaders. And finally, the nation's largest newspaper chain, after announcing the layoff of over four hundred employees, is hiring two journalists to cover Taylor Swift and Beyoncé exclusively. It's hard to know how to respond to these ongoing turpitudes, but one thing is certain: Jah would not approve.