Fresh Hell
The best dispatches from our grim new reality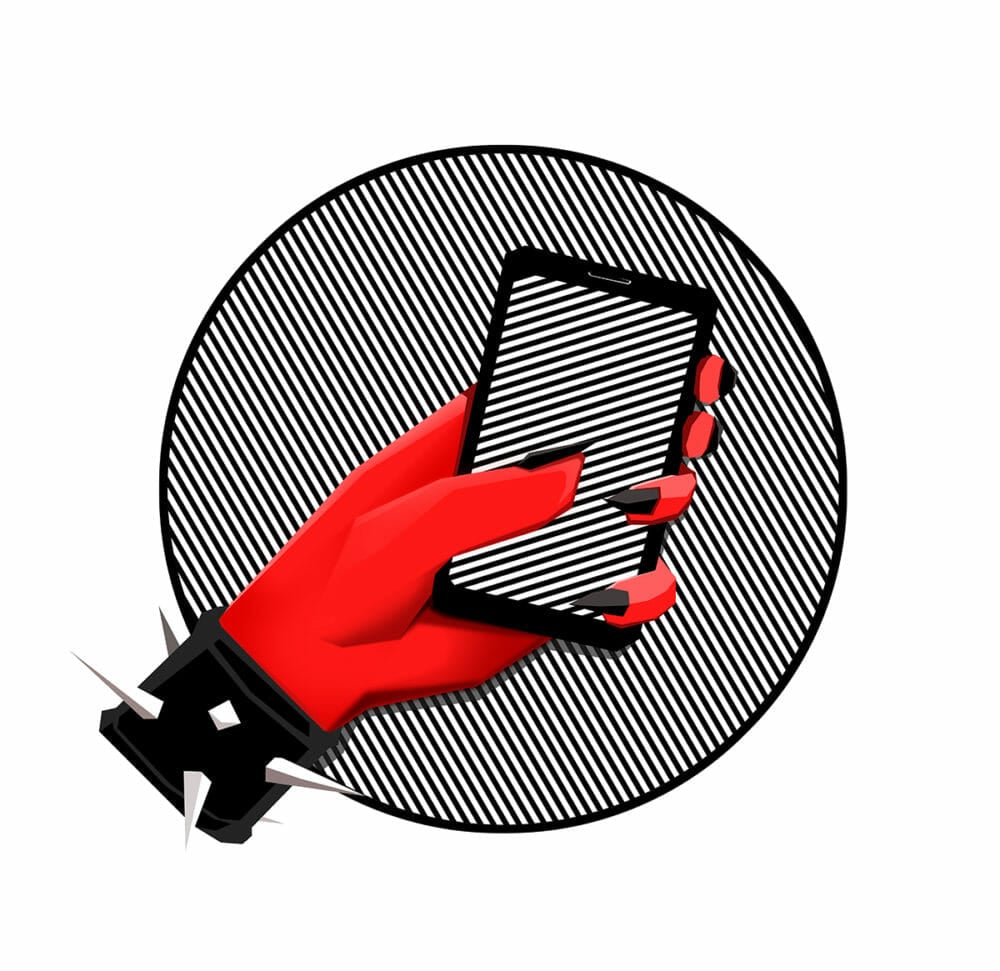 Aguirre, the Wrath of Gab
"There is no space for symbolic structure," sputters the Slovenian philosopher, "and this is really the paradox of psychoanalysis." "In a way," demurs the Bavarian filmmaker, "Freud also had something to do with literature." The duo go on to confabulate on Gilles Deleuze, Steig Larsson, and Tom Clancy; they seem to be talking a lot and saying little. In fact, they are not even doing that. These are random AI bots programmed in the cadence and lexicon of Slavoj Žižek and Werner Herzog for The Infinite Conversation, the deeply uncanny and highly amusing brainchild of Italian engineer Giacomo Miceli, in which the world's most unmistakable pair of European inflections are put head to head to interrogate a never-ending stream of paraphilosophical glipglop by proxy. Put on in the background, it is strangely calming to hear Werner Herzog declaim, "Climate will change, but I'm more worried about more stupid things that are looming" and Žižek reply, "The only favorable alternative is that we find a new home in outer space." They really seem like they're going somewhere with this, that somehow these two programs will prevail where our greatest minds have failed and discover the root of things; instead, it is the quintessence of chatter, nonsense given ideal utterance. It does, as Martin Heidegger observed, what nothing does best: it nothings, eloquently.
Starting Off on the Wrong Foot
Einstein's brain, the head of Jeremy Bentham, Napoleon's privates; amputated body parts have a rich life of their own, beyond that of their one-time owners. Add to the tragicomic litany of limbs, the "black like a mummy" and frostbitten foot of a dying patient in a Spring Valley, Wisconsin, nursing home, amputated against its owner's will by a scissors-wielding nurse for the totally normal reason that her family owned a taxidermy shop and she had, you know, plans. Now facing ninety-two years in prison on felony charges, the romance of Mary K. Brown, the nurse who loved a foot so much she wanted it preserved for all time, will live on as the Lifetime network-ready stuff of legend. The sentence seems stiff, but Brown's defense seems doomed. They literally don't have a foot to stand on.
Different Day, SAMO Shit
Franz Kafka despaired of the hurly-burly of the modern city, when all man needs is a little room—but then, he never shelled out £620,000 for a trip to the world's most luxurious ski chalet, where billionaires can enjoy a cinema, nightclub, a car wash, spa, and, oh yeah, actual skiing in the Alps. Jet-setters with money to burn and no souls can unwind stylishly in the city as well: Jean-Michel Basquiat's former studio loft is now available to rent for $60,000 a month in Noho. It seems almost quaint to point out that such svelte real estate seems entirely counter to the spirit of the painter behind "Hollywood Africans," but Andy Warhol (as played by David Bowie) probably put it best when he said, "Oh Jean-Michel, I can't even see what's good anymore."
Ban on the Run
Wicked, oblong slabs of filthy mumblings for deviants—otherwise known as books—continue to scandalize voters on the right with their basic acknowledgment of the existence of gender and sexuality: constituents in Jamestown Chart Township, Michigan, have successfully defunded their local Patmos Library in retaliation for its refusal to ban LGBTQ books. Naturally, the offending titles were nothing as engagingly saucy as Jean Genet or Jeanette Winterson, but a pair of graphic novels and Maia Kobabe's innocuous memoir Gender Queer. It's a sad, if predictable, state of affairs when a town would rather go down with the ship than allow for the merest mention of homosexuality, which did, after all, give us, among other things, one of the world's first novels, The Satyricon by the Roman Petronius. It is possible that there are lessons for the present to glean from the fate of Rome, but sadly we will never know since no technology exists to convey ideas across centuries by virtue of language.
Dressed to Shill
As the holiday season dawns, so, too, does the influx of insufferable "Elf on the Shelf" memes. It's Scooby on a doobie! It's Laura Dern on a decorative fern! It's an armadillo on Don DeLillo! Not content with their 2019 holiday promotion—a sock filled with salad dressing—Hidden Valley has decided to make corporate cute again with their plush "Ranch on a Branch" doll, which comes with a storybook about an animate bottle of ranch dressing that, in a clever détournement of Pinocchio, dreams of being a real condiment. So continues the slow transmogrification of children's literature into adorable product tie-ins. It's legerdemain on a brain.