Fighting for Immunity
A new bill seeks to expand legal protections for California sex workers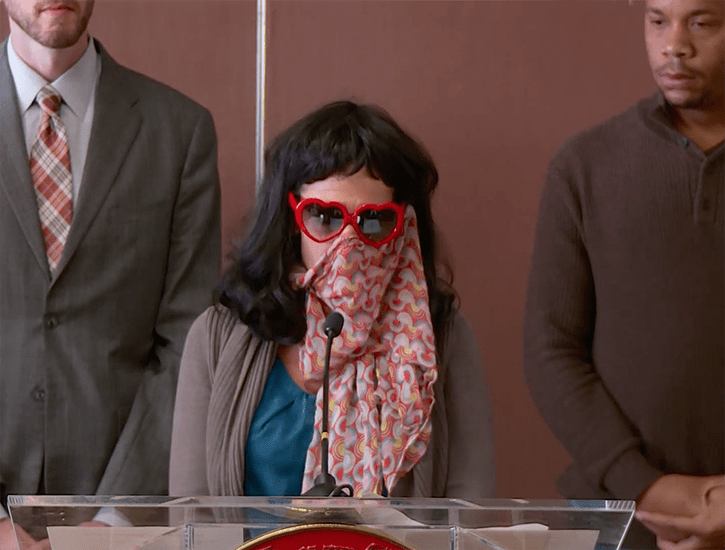 Miel was nineteen when she began doing sex work through Craigslist Personals, in 2007. "I moved around a lot, because the Erotic Services section was free to advertise [on] as well," she says. "There was the vibe that people were always looking, and a lot of the time they were always the same people. They weren't regulars, but us [sex workers] shared a lot of the same clients." For the next twelve years, Miel worked as a sex worker throughout the Bay Area, first as a full-service worker and then at a BDSM dungeon in the East Bay. At one point during this period, she briefly stopped advertising online, and by the time she came back, the internet landscape from the previous two or three years was vastly different. "I had just shifted out of dungeon work and gone back to advertising on more expensive sites like Slixa and Eros," says Miel. Still, even when major banking and credit card companies like Visa, Mastercard, and Chase began withholding their services from online escorting and porn sites, as well as from individuals working in the sex industry, life went on.
Until SESTA-FOSTA was enacted in April 2018. "Blow after blow, Nightshift, Rentboy, every free website went down," Miel says. "One day to the next, everyone's income was pulled. I had to switch from being an independent, full-service worker to shifting my energy into advocacy work." Sold as a crackdown on internet-sanctioned sex trafficking, SESTA-FOSTA (or the Stop Enabling Sex Traffickers Act–Allow States and Victims to Fight Online Sex Trafficking Act) effectively removed the "safe harbor" clause of the Internet Communications Code, making websites liable for any and all user content that could be construed as facilitating or promoting prostitution. Sex workers have argued that rather than helping vulnerable people, the new law criminalizes them further, and it shows little sign of slowing down. 
California State Senator Scott Wiener hopes to rectify this state of affairs, at least within state lines. At a February 11 press conference, Wiener announced that he would sponsor Senate Bill 233, "Immunity from Arrest," which, if signed into law, will bar police departments across the state from arresting sex workers who come forward to report being the victim of, or witness to, a crime. Standing behind him at the podium were staff members from St. James Infirmary, a San Francisco-based public health clinic that offers health and outreach services to sex workers, and the nation's first clinic to be staffed entirely by sex workers. The St. James staff had fought alongside other sex workers' rights groups like SWOP-Sacramento and the Erotic Service Provider Legal, Educational and Research Project to bring this bill into being.
Underpinning all of this is the tension between police viewing sex workers alternately as victims and as hardened criminal masterminds
"This is a common sense issue," Wiener told me. "If someone is a victim or witness, why should they be criminalized when they're trying to help? Let people feel safe when they come forward to report a crime." He pointed to a similar bill he put forth barring a person's immigration status from being used against them when they testified in court as inspiration for SB-233, as well as his previous tenure as a San Francisco district supervisor.
Part of SB-233 also stipulates that condom possession cannot be used as probable cause to arrest, or as evidence to prosecute, suspected sex workers. Miel says that when she was just starting out as a sex worker, she was advised by her peers not to "carry too many condoms at once," in case the cops tried to use it as evidence. While she applauds Senator Wiener's bill for making the condom usage policy statewide, she says, "it's pretty overdue. It's the bare minimum." Underpinning all of this, says Miel, is the tension between police viewing sex workers alternately as victims and as hardened criminal masterminds. "Back in the day, when I was first starting out as a sex worker, you could maintain a sense of anonymity as long as you avoided the cops," she says. "Now, it's heightened because of the trafficking rhetoric."
As of this writing, SB-233 has passed both chambers of the California legislature and been sent to Governor Gavin Newsom's desk for final approval.
---
As the 2020 presidential campaign begins to heat up, plenty of would-be Democratic nominees have seen the tide turning on sex work and begun to parrot talking points about supporting various forms of decriminalization. But when Senator Kamala Harris was still the attorney general of California, she relentlessly pursued executives at Backpage on charges of sex trafficking and child exploitation. Eventually, federal authorities seized and shut down Backpage, an event that sex workers said made them more vulnerable, as yet another valuable resource for vetting and compiling lists of "bad dates" to warn each other of potential predators went dark. Since then, Senator Harris has touted her support of SESTA-FOSTA as proof of her allegedly progressive bona fides—while claiming at the same time to be in favor of decriminalizing sex work, a contradictory position that fellow candidates and SESTA-FOSTA voters Bernie Sanders and Elizabeth Warren have also taken. (In 2017, Warren sponsored a since-stalled bill called the End Banking for Human Traffickers Act, which many sex workers feared would "not simply be applied to human traffickers but also people engaged in consensual sex work, including in legal occupations like exotic dance and pornography.") On the other hand, New York mayor and fellow presidential candidate, Bill de Blasio, has dug in his heels on the issue, saying he is "not comfortable" with supporting sex work because of "the reality of sex trafficking."
Decriminalization of sex work is often conflated with either legalization or what is known as the "Nordic Model." As UK-based sex workers and organizers Juno Mac and Molly Smith write in Revolting Prostitutes: The Fight for Sex Workers' Rights, "full decriminalization [is] a legal model that decriminalizes the sex worker, the client, and third parties such as managers, drivers, and landlords [of brothels] and regulates the sex industry through labor law." Legalization, on the other hand, heavily regulates the sex industry through bureaucratic means while criminalizing workers who can't or won't comply with demands such as publicly registering as a sex worker, submitting to mandatory testing, or working in certain venues. Several Nevada counties have implemented legalization policies, the only such kind that currently exist in the United States. The Nordic model is a partial legalization model that has been adopted in Sweden, Norway, Iceland, Northern Ireland, and France. It decriminalizes workers but criminalizes third parties and buyers and is often cited by anti-trafficking feminists as an alternative to full decriminalization.
But others argue that despite its good intentions, partial legalization, like the Nordic Model's ban on buying sex, has unintended consequences for sex workers because clients' fears of prosecution and jail push workers further into the shadows—where they are often pressured into working for lower pay and/or without protection in potentially dangerous situations. Citing Amnesty International's opposition to the Nordic Model in The Nation, journalist Melissa Gira Grant writes, "sex workers have lost negotiating power and are more subject to customer demands. To avoid police detection, sex workers reported, they increasingly rely on customers to provide a place to work." She adds, "Sex workers also reported being stopped and questioned while walking on the streets, attempts by police to get their address or perform searches, after which they can face sanctions and penalization." Currently the only territories in the world that allow for full decriminalization of sex work, as Mac and Smith define it, are New Zealand and Australia's New South Wales, though New York legislators are moving toward passing a bill that would make it the first state to decriminalize sex work wholesale, the result of years of coalition work and organizing among sex workers in groups such as DecrimNY.
---
Despite the recent surge in attention that sex work has received, bills like SB-233 would not exist without decades worth of sex workers' advocacy. And while prostitution remains an illegal practice across California, sex work has long been considered a part of the state's history, dating back to at least the Gold Rush era, when thousands of miners moved to the Golden State in search of riches. San Francisco's Barbary Coast hosted countless gambling dens, saloons, clubs, and brothels, where famous madams like Belle Cora and Minna Rae Simpson held court. Brothel-keeping provided one of the few avenues for social mobility available to women at the time. Today, San Francisco boasts both a Minna Street and a Cora Street, and Cora's body is buried in the Catholic Mission Dolores cemetery. San Francisco was also the site of one of the earliest women's marches, in 1917, where hundreds of sex workers occupied a Methodist church to protest its minister's incendiary sermons, in which he encouraged anti-vice vigilante campaigns against street-based sex workers in order to "clean up" the city.
Half a century later, Margo St. James founded COYOTE (Call Off Your Old Tired Ethics) to advocate for decriminalization of sex work and threw annual Hookers' Balls, where celebrities and politicians hobnobbed while celebrating St. James and the movement she had helped build. And it was Carol Leigh of BAYSWAN (Bay Area Sex Worker Advocacy Network) who coined "sex work" as a political term in the 1980s, supporting other sex workers' rights groups as they fought for fairer wages and working conditions across all sectors of the sex industry, from the Exotic Dancers' Alliance to the workers who unionized and co-operatized the Lusty Lady. In 2008, there was even a ballot measure on whether to decriminalize sex work in San Francisco, which garnered 40 percent of the general public's support.
On the other hand, police harassment and brutalization of sex workers in California is as old as sex work itself and remains an issue today. To cite just one example, in 2016 it emerged that almost thirty police officers across several Bay Area cities had ongoing sexual relationships with a then-underage sex worker, in exchange for protecting her from vice raids and arrest. Though the City of Oakland made attempts to hold several police leaders accountable for this abuse, as of June 2019, several implicated officers were still working for the Oakland Police Department.
One critique made of SB-233 is that it stops short of addressing the fraught relationship that sex workers and police have had in the past.
Change seemed forthcoming in 2017, when an internal memo from the San Francisco District Attorney began circulating that instructed police officers to avoid arresting sex workers who come forward during the course of an investigation to report being a witness or victim of a violent crime. However, "it was full of legalese. All I got was a press release," says St. James Infirmary's Outreach Coordinator, Celestina Pearl. "I created a flyer with plain language, and when I started handing it out as part of our outreach materials to street-based sex workers, the people who it most affected weren't necessarily in the loop." But several San Francisco-based sex workers' advocacy groups have reported that police have largely ignored the policy, and last summer the SFPD announced the creation of a "Sex Work Abatement Unit" in response to residents' complaints about street-based sex work in the Mission District.  
Senator Wiener and the groups backing SB-233 say that enacting a statewide policy would ensure that police departments are accountable to all of the people they're meant to protect and serve. "This bill will accomplish a lot," says James Johnson, the Director of Communications for the Sacramento chapter of the Sex Workers' Outreach Project. "There's going to have to be some training involved for police departments, but at least it gives us something to hold them accountable."
According to Senator Wiener, "When you start arresting sex workers, all you're doing is encouraging them not to report crime. It's a basic matter of public health and public safety." He added that state laws are much stronger than police departments' internal bulletins. "If you're arrested illegally, then you can file a complaint and file a lawsuit, which has more teeth. We're now taking it up several notches, by passing it as a law."
Rachel West, the spokeswoman for U.S. Prostitutes Collective, agrees: "We will be in a stronger position to demand our rights. When sex workers are protected, all women are safer. Any policy that makes it easier for sex workers to report crime is a major step forward." She pointed to instances in which serial murderers, such as the Los Angeles Grim Sleeper, were able to carry on their campaigns of terror for so long because they first targeted more vulnerable women—often sex workers and impoverished black women and girls—while law enforcement failed to take the threat seriously. "They declared crimes where [sex workers were victims] 'NHI,'" West says. "No humans involved. It took organizing by black-led coalitions and communities to get a police response at all."
One critique made of SB-233 is that it stops short of addressing the fraught relationship that sex workers and police have had in the past. "It's a step in the right direction," says Pearl, "but it needs to not start with the premise that sex workers should begin to trust cops again."
Still, despite its perceived imperfections, numerous sex workers and advocates appear relieved that SB-233 will likely become law soon. "This bill is needed because of the high levels of violence that sex workers face," West says. She cites a joint University of California and St. James Infirmary study that found sixty percent of sex workers report being a victim of a violent crime. "Most sex workers are also mothers. Poverty pushes people into sex work, because it's survival work. People should be able to work without fear of rape or murder or assault."