A Transition on Pause
The pandemic further endangers transgender Americans' access to health care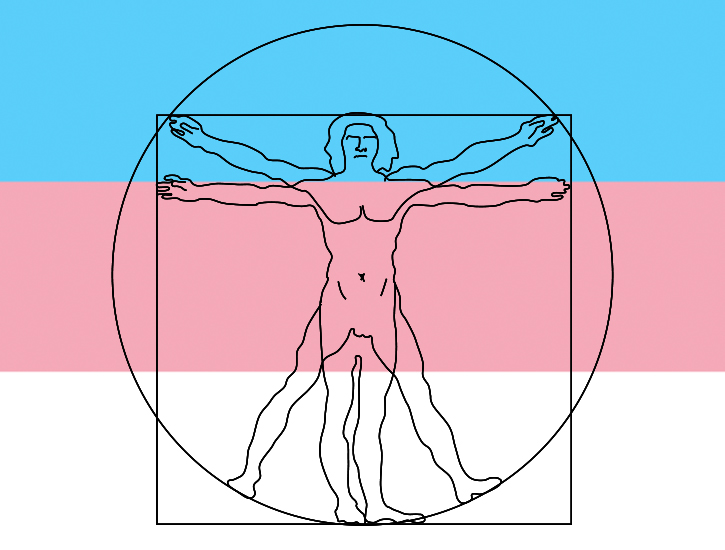 Even before the coronavirus pandemic began sweeping the United States, transgender people pursuing gender-affirming surgeries and hormone replacement therapy faced formidable challenges—an interminable gauntlet of waiting lists, consultations, insurance paperwork, lab work, and more waiting lists, to say nothing of the challenges of recovery. The health care industry and medical establishment can be a nightmare, but it's one that trans people have become, out of necessity, remarkably adept at maneuvering, especially since many have wanted these surgeries for years, if not their entire lives. Now that hospitals across the country are postponing all "elective" and "non-urgent" procedures as the system strains under unprecedented pressure, a new wrench has been thrown in the process, exacerbating longstanding problems and stranding countless individuals in the midst of their transitions.
"Gender-affirming health care has generally been considered an afterthought," notes Yana Calou, the communications director of Trans Lifeline, an organization that provides emotional and financial support to trans people in crisis. "We've always had to fight to access it, and to have health care that actually understands our needs and is accessible. We've always had to fight through layers of red tape and gatekeeping. . . . Our health care system in the United States is completely broken. This is true for everyone." But when you're up against the systemic barriers that trans people face, "it's exceedingly difficult."
Yet many transgender people don't even have access to this broken patchwork of bureaucracy and profiteering to begin with. Even before Covid-19, a poll found that over a third of transgender Americans lacked regular access to care in 2017, let alone frequently expensive gender-affirming surgeries. For those relying on employer-based health care, coronavirus-related layoffs, projected to hit nearly 47 million, will leave countless more without any care at all in the midst of a crisis—one that has only laid bare that the "way things were before" was already a crisis for transgender people.
Elle[*] is intensely driven to slice through red tape. "When it comes to things that I want, I can be highly aggressive in my approaches. I came out to my ex-wife, and less than a week later, I was on hormones," she says. "From there, almost immediately, I started fighting to try and figure out the system around trans care."
The "way things were before" was already a crisis for transgender people.
Elle was scheduled to have vaginoplasty surgery on April 14th and booked a two-week Airbnb rental by the hospital where she would recover. By the first week of April, however, as the confirmed number of Covid-19 infections in her home state of Washington surpassed seven thousand, Elle was in agonizing limbo. Her surgeon's office warned that the procedure might be cancelled but that they were awaiting final confirmation. If it was postponed, as per Airbnb rules, she wouldn't be eligible for any refund except the cleaning fee. The potential change of plans and loss of money was one thing, but there was another distressing issue: her doctor required Elle to go off hormones three weeks prior to the procedure. If her surgery was postponed indefinitely, she "could take hormones again, but then you have to be off them for three weeks, so if next week they call and say, 'Okay come in,' you can't because you just took your hormones. So I'm off my hormones now for an unknown period of time."
Her surgery was cancelled on the April 6. "My immediate thought as I was sitting on my balcony was 'jump,' but I threw my phone off instead," she tells me. "I am safe, my boyfriend is taking care of me. Just that moment of finding out was hard."
The postponement of "non-urgent" procedures in light of the pandemic is a source of bitter irony for many transgender people: getting a gender-affirming surgery approved in the first place has required convincing the medical community of a procedure's urgency and necessity. In some cases, multiple PhD-level physicians must write letters affirming the individual has gender dysphoria, a classification in the Diagnostic and Statistical Manual of Mental Disorders. Those are then submitted to the doctor and insurance company. While most trans-competent doctors utilize the World Professional Association for Transgender Health (WPATH) standards of trans care to manage dysphoria, insurance companies vary in their own criteria. The Affordable Care Act prohibits insurance companies that receive federal funding to deny coverage due to gender identity, but thirty states allow insurance plans to deny trans-related care. Many of these plans ostensibly omit transgender care because of the cost of surgery—even though providing no care is more expensive overall.
Amber had just started the process of scheduling vaginoplasty and facial feminization surgeries when the outbreak began in the United States. She was referred to a doctor who specializes in transgender patients and made an appointment for late April, at an office an hour's drive from where she lives. She was informed the last week of March that her appointment was postponed indefinitely.
According to Amber, if a hospital contacted her and said they had an available slot for surgery—even if it came at the risk of exposure to Covid-19—she would be there "in a heartbeat. I'd be there yesterday. [These surgeries] are needful. There's so many times I've either gotten out of the shower or gotten dressed, and I look at myself in disgust," she explains. "Our procedures are necessary to our physical and mental well-being, and that's what a lot of people don't understand."
For others, the very fact of having been forced to wait so long for care—even under "normal" conditions—can lend itself to a sense of begrudging resignation. Cori submitted her approval letters to a surgeon's office in Portland, Oregon, in 2017. She waited over two years for a consultation appointment, which was finally scheduled for April 15, with surgery tentatively this fall. When she was informed that her appointment was put on hold, it was "a pretty big deal," for her, although she accepted it: "I'm not young. I'm fifty-seven, and a lot of this is still really new to me. The prospect of having to wait a little longer isn't as damning as it might have been a while ago."
A.K. lives in Seattle and had a hysterectomy on the books that was postponed indefinitely. For him, a hysterectomy is necessary—but it "isn't one of the sexy [surgeries]" like chest reconstructive surgery. It's also usually easier to schedule a hysterectomy than other gender-affirming surgeries. A.K. is more concerned with making sure people who have complications from Covid-19 get the care they need. "It's definitely a bummer, but I understand it. If someone needs a fucking ventilator, they should have that ventilator. I can hang tight," he says.
But for many, the postponement of surgeries has had a detrimental impact on the mental health of a population already at risk: some 40 percent of transgender adults report having attempted suicide in their lives. Yana Calou notes that since Lifeline started tagging Covid-19 related calls on March 4th, they've seen that number increase day after day. On March 28th, 41 percent of calls were related in some way to the impact of the virus.
Compounding feelings of isolation borne of social distancing measures, and in some cases the stress of quarantine with unsupportive family members, is the continued assault on trans rights across the country, with several states capitalizing on the confusion of the pandemic to expedite transphobic agendas. Idaho, for instance, passed legislation that put restrictions on trans athletes and barred trans people from changing their birth certificates. In a cruel coincidence, the two bills were signed on Transgender Day of Visibility.
As author and trans activist Ryan K. Sallans notes:
I have great concern about the state of mental health and risk for suicide among transgender patients who have been linking their life moving forward to a surgery or beginning hormone therapy . . . For transgender people with good support systems, and who are not experiencing gender dysphoria, life is still difficult right now, but we may at least have some comfort in our body because of our own physical transitions. For people who are waiting for physical transition, and who do not have comfort in their own body due to gender dysphoria, I fear feelings of anxiety and depression will only rise, especially for people who now have also lost a job or have been laid off.
Sallans emphasizes that indefinite postponement does not mean forever, and points out that more doctors and nurses are utilizing telehealth to support their patients. Anchor Health Initiative in Connecticut is one example of a provider who onboards new patients virtually and enables existing patients to preserve access to hormones during the crisis. Trans Lifeline can help find potential telehealth providers for trans people.
The current crisis is an opportunity to challenge these systemic barriers to trans health, including shifting the language around what constitutes necessary care.
Calou notes that several people at Lifeline have also had their surgeries postponed. "Other people are dealing with this as well," they said. "It's a really good time to reach out for support. If you don't know who the local trans groups are in your area, if you don't have other trans friends, calling us and speaking with a trans peer who can be another person to talk to, and can also connect you with local resources in that area is something that people can absolutely do."
The pandemic has immediately impacted the health of transgender Americans, but it also points to the underlying structures that have long enabled limited access to these life-saving, gender-affirming surgeries and care. The current crisis is an opportunity to challenge these systemic barriers to trans health, including shifting the language around what constitutes necessary care; working to increase access to telehealth providers; organizing for the rights of transgender people to access care, locally and nationally; and ultimately working toward a universal health care system. Comparisons between Covid-19 and the early AIDS outbreak have been largely admonished, but in both instances, they prove that in a health crisis, it's clear whose lives are prioritized. "I think they're using this pandemic to push our surgeries back," Amber tells me. "They are trying to erase us out of existence." She's not alone in her belief.
---
[*] Some names have been changed or altered to protect the identities of the individuals.