A Minor Speed Bump on the Road to a Christie Presidency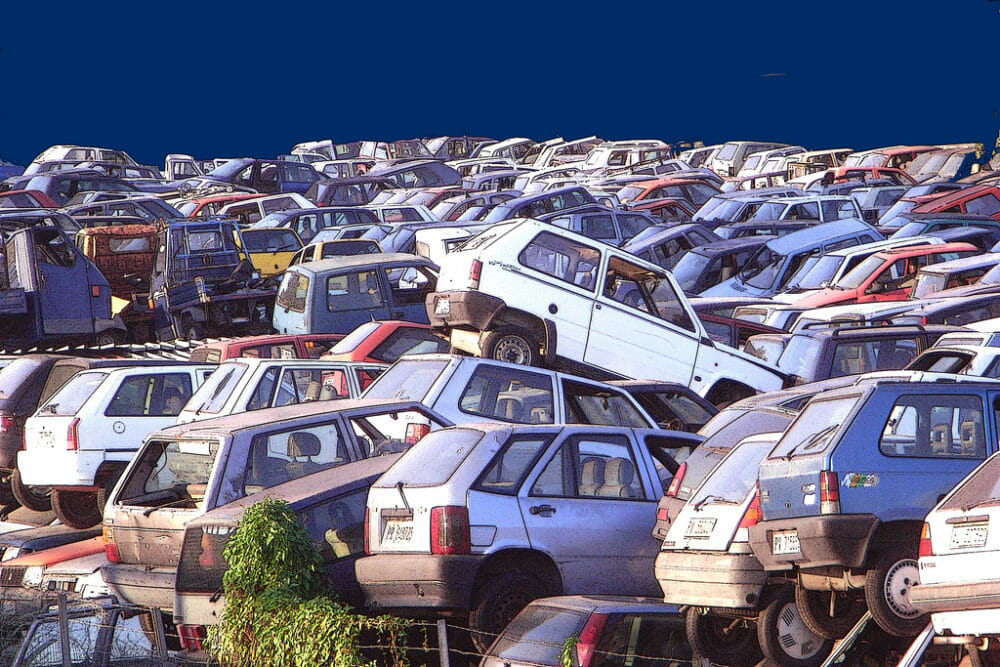 A Minor Speed Bump on the Road to a Christie Presidency / hillman54
So this story about Chris Christie and the George Washington Bridge is pretty funny, hmm? Oh, it's delicious. But what does it mean? Everyone wants to know!
To recap: In early September, the New Jersey side of the Port Authority shut down a few lanes of the George Washington Bridge in Fort Lee, New Jersey as part of a "traffic study." It turned Fort Lee into a parking lot for several days, kids were late for school, emergency vehicles had trouble reaching destinations, et cetera. In the past couple of months, rumors have been surfacing that this may have been some sort of political retribution from New Jersey Governor Chris Christie to Mark Sokolich, the mayor of Fort Lee, who didn't endorse him, as mayors of dozens of other localities in the state did. Christie laughed off such suggestions. Yesterday, however, the Bergen Record in northern New Jersey obtained emails and text messages between Christie's deputy chief of staff, his crony at the Port Authority, and others, saying, among other things, "Time for some traffic problems in Fort Lee." ("Got it," was the Port Authority crony's response.)
Other uncovered gems include:
In one exchange of text messages on the second day of the lane closures, Wildstein alludes to messages Fort Lee Mayor Mark Sokolich had left complaining that school buses were having trouble getting through the traffic.

"Is it wrong that I'm smiling," the recipient of the text message responded to Wildstein. The person's identity is not clear because the documents are partially redacted for unknown reasons.

"No," Wildstein wrote in response.

"I feel badly about the kids," the person replied to Wildstein. "I guess."

"They are the children of Buono voters," Wildstein wrote, making a reference to Barbara Buono, the Democratic candidate for governor, who lost to Christie in a landslide in November.
This proof that Chris Christie's inner circle is filled with actual cartoon New Jersey thugs is not a welcome development for the governor and his soaring media star. He denies any knowledge of this retribution plot, though. That may seem laughable, but unless some evidence pops up linking him directly to it, he can probably fire a few people, apologize, and get away with it, his 2016 presidential prospects only slightly marred. It's too parochial a story, at this point, to instantly dub The End of Chris Christie. He's savvy and charismatic and extremely talented at making things go away, which is why he's made so many shady things from his past go away already.
Yeah, sorry, that's all the anticlimactic analysis you're getting from The Baffler: It's not good for Christie, but he can probably survive it well enough to make a strong bid for the presidency because most news stories blow over.
If you're looking for savvier "takes" to warm you up on this chilly morn, though, we're happy to offer you a few.
Jonathan Chait, who makes a lot of incorrect predictions, writes that "the e-mails . . . will probably destroy Christie's chances in 2016." Just gonna drop that right here and now? Okay, sure.
NBC News dauphin Luke Russert says this strange thing after running some tests with his toy action figure sets:
Id argue "Bridgegate" hurts Christie more in #GOP primary than general, allows southern wing of GOP to tag Christie as bullying city slicker

— Luke Russert (@LukeRussert) January 8, 2014
And lastly, Breitbart.com reporter Matt Boyle argues that Christie is corrupt because he is too liberal, or too liberal because he's corrupt, or whatever. (Matt Boyle is special.)
The Christie episode today shows that non-conservative Republicans, like Democrats, are prone to improper use of the power of government

— Matthew Boyle (@mboyle1) January 8, 2014
So umm . . . we'll see?