Monday, April 27, 2015
6:00 p.m.
The Baffler Happy Hour
The Lilypad
1353 Cambridge Street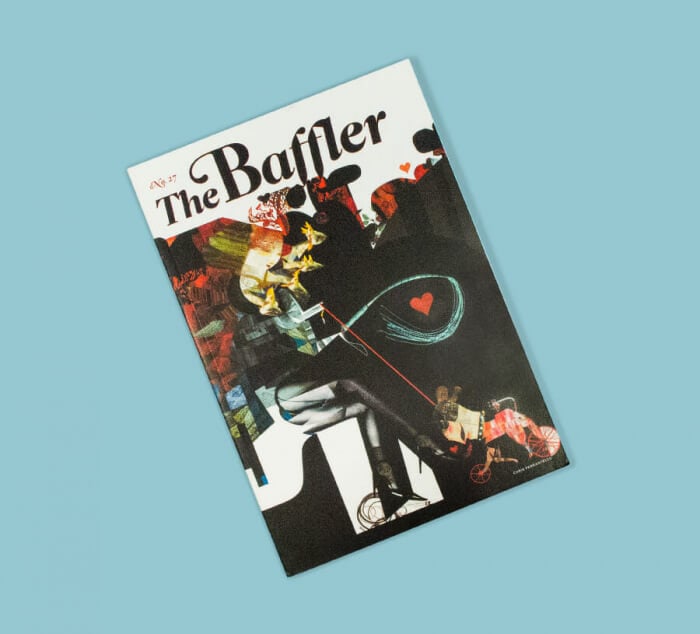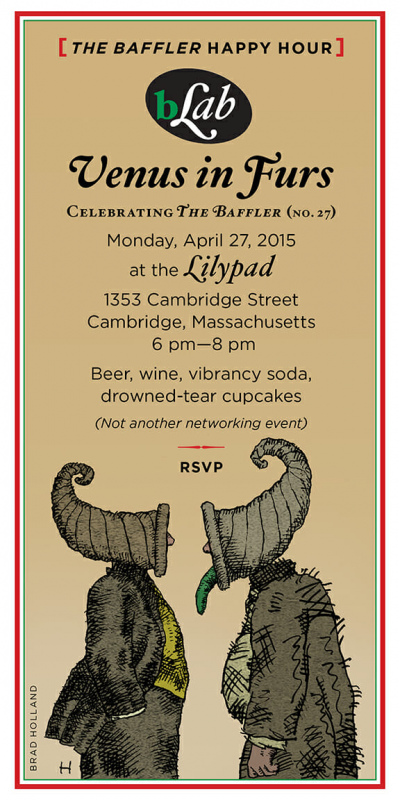 This is a convivial happy hour for baffled, discontented, or overeducated professionals with a sense of humor and spirit as yet unbroken. 
Venus in Furs, our new issue, will be up for discussion with contributors John Summers, Eugenia Williamson, George Scialabba, and Catherine Tumber. And Charles Pierce, of Esquire's Charles P. Pierce on Politics blog, will be on hand and in the mix.
No readings/lectures/speeches on the menu, friends; this is informal, and fun.
The Baffler crew and you. Come by, join the conversation.