Streambait Pop
The emergence of a total Spotify genre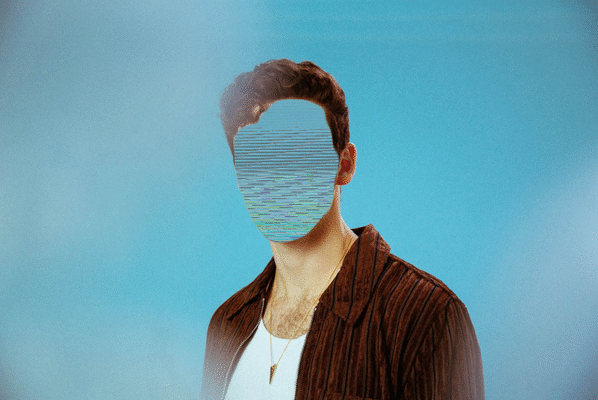 Beautiful songs to break your heart. | The Baffler
Every week, Spotify releases two-track EPs through its Spotify Singles program, recorded at various Spotify Studios locations around the world. It's a foray into Spotify-branded content, with each EP usually featuring one original song and one cover—sometimes partnering with the stars, other times acting as a tastemaking vehicle. Upon release, Spotify promises that songs distributed through the Singles program receive "prominent New Release placement, a paid social post, and appropriate Sessions playlist placement." In March, the streaming giant unveiled the program's first attempt at facilitating a collaboration between artists: the sub-three-minute pop cut "Psychopath," featuring the young songwriters Charlotte Lawrence, Sasha Sloan, and Nina Nesbitt, three acts whose successes have at least been partially entwined with the platform.
Lawrence, Sloan, and Nesbitt are not household pop names, but on Spotify they have each racked up tens of millions of streams and prime playlist placements, specializing in muted, mid-tempo, melancholy pop, a sound that has practically become synonymous with the platform. It's a type of music that could easily fit on mood- and affect-oriented playlists like "Chill Hits" (a playlist with nearly four million followers that all three are currently on), "Chill Tracks" (with over two million followers, promising "smol and delicate notes to calm your bones"), or "Sad Songs" ("beautiful songs to break your heart").
The Spotify sound has a few different variations, but essentially it's a formula.
These artists' individual backgrounds tell a tale of three streaming-era success stories. Lawrence was first a model with a considerable Instagram presence, the daughter of an actress, with celebrity friends. "I want to brand myself as a musician and have people love me for being a musician, not for being an Instagram girl or a model," she told Women's Wear Daily this year. Fair enough. A later interview with Lawrence includes a photo where she performs before a Spotify banner.
Sloan (a/k/a @sadgirlsloan) gained followers with the help of Reddit, after a photo she posted went front-page viral and she pulled a classic "wow-that-blew-up-check-out-my-soundcloud." A major label rep did exactly that, leading her to a publishing deal. Of her defeatist pop miniatures (EP titles: sad girl, Loser) her most popular is the downbeat yet anthemic "Normal," which has amassed over twenty-one million streams and appeared on prime playlists like "Mood Booster" and "Young & Free."
As for Nesbitt, she broke into the music industry after meeting Ed Sheeran (Spotify's most-streamed artist of 2017) before one of his gigs in Scotland. She played him a song, and he invited her to open for him on a tour. (For what it's all worth, they also eventually dated and wrote songs about each other. Her songs are better.) Her Spotify Singles-branded cover of "Oh Holy Night" currently sits on the "Christmas Hits" playlist between The Jackson 5 and Darlene Love.
The artists' co-written "Psychopath" single is "so Spotify," according to one producer and songwriter, who has been working specifically within this Spotify-first corner of pop since about 2015, and spoke to me anonymously. Let's call him Matt. "Made in Spotify studios, for Spotify, by three top Spotify-core girls," he continues, using a phrase I had just introduced him to: Spotify-core, the descriptor coined by New York Times pop music writers that's becoming an increasingly popular shorthand for music that sounds tailored to streaming. Or perhaps more specifically, to data-driven systems of mood-enhancing background music.
While Spotify-core is mostly used as a slight, Matt uses it lovingly: he is a huge fan of the genre, which to be clear includes countless artists beyond those named here. He says it's normal these days to go into a professional songwriting session and hear someone say they want to write a "Spotify song" to pitch around to artists: "I've definitely been in circumstances where people are saying, 'Let's make one of those sad girl Spotify songs.' You give yourself a target."
RIYL: Chilled Solitude
The Spotify sound has a few different variations, but essentially it's a formula. "It has this soft, emo-y, cutesy thing to it," Matt says. "These days it's often really minimal and based around just a few simple elements in verses. Often a snap in the verses. And then the choruses sometimes employ vocal samples. It's usually kind of emo in lyrical nature." Then there's also a more electronic, DJ-oriented variation, which is "based around a drop . . . It's usually a chilled-out verse with a kind of coo-y vocal. And then it builds up and there's a drop built around a melody that's played with a vocal sample."
It makes sense that pop has been going largely in this emo-ish direction, one that is more "chilled" (to use a word that platform seems to like) despite taking on heavy topics. We live in an increasingly isolated culture, and, more and more, music listening is something that happens in solitude via headphones as opposed to collectively. Pop music today is less about big, upbeat, going-out-partying anthems, which have been replaced by smaller, more introspective tunes about internal quandaries. The sound of Spotify, as Matt defines it, is also "very Lana"—"When we think of pioneers of a sound, there's almost no one else I can think of more than Lana del Rey . . . Her singing style and that bleakness, and the hip-hop influenced production, paved the way for all of this."
Attempting to trace the web of artists representing this style is nearly impossible, considering its ubiquity and embrace by home-recorders and major-label backed songwriters alike. During one rabbit hole listening sesh, I just dug around some of Spotify's "Fans also like" suggestions. I started with an artist who Matt mentions often throughout our chatting, one of his favorites, Billie Eilish. He considers her a sort of poster child for this dismal, small-pop sound. Eilish went viral two years ago with "Ocean Eyes," a stripped-down song with wispy vocals, and has built an explosive following online ever since—she was pictured recently on the cover of Today's Top Hits, Spotify's most popular playlist typically comprising songs already on the radio, and she currently ranks among the top 100 most popular artist globally on the platform. Through Eilish's page, I click over to Charlotte Lawrence, and in the depths of her related artists, I find musicians like EXES and Ella Vos, who are also remarkably Spotify. The latter artist's top streamed tracked is a remix by R3hab, a DJ whose success has been helped by Spotify, too.
Spotify seems to have made a point to champion not just the most popular superstars of the day, but to develop their own (with data about what's already rising) through initiatives like the RISE program, an "artist development program that supports up-and-comers across genres." The platform has become invested in the careers of artists who represent the ability to blow up via streaming; it makes the system look effective. A prime example of this is twenty-four-year-old New York pop songwriter (and season-one RISE participant) Lauv, whose first single went viral on Spotify in 2016. The success of his made-for-streaming music has been so tied up with Spotify that the company dedicated an entire paragraph to him in the Form F-1 document released when they went public: "We were able to help Lauv build his brand identity and personal profile," Spotify explained.
Music in the Attention Economy
The Spotify style is just one of a number of pop trends that have emerged in the streaming era. As several music journalists have pointed out, today we're hearing choruses hit earlier, often right at the beginning of a song. There's often a quick "pop drop," which might be described as an EDM drop that's been watered down for casual consumption. We're also hearing more music that plainly sounds like other music, seeing YouTubers and Instagram influencers with budding pop careers, and enduring clickbait collaborations/remixes (like an official Khalid x Imagine Dragons mashup that I discovered via Discover Weakly earlier this year). Today, too, pop songs are shorter and shorter, like the two-minute "Mine" by Bazzi (a former Vine personality whose song went viral in part due to a Snapchat meme involving a line from the song). There are schemes like the Post Malone chorus loop video, which saw a video of the "rockstar" chorus on loop for over three minutes (uploaded by his record label) gain over forty-one million views, helping it reach no. 1 on Billboard's Hot 100. And then there's the trend toward increasingly lengthy albums that play more like playlists—limitless feeds of mundanity, like those that Drake has been releasing, which unsurprisingly helped catapult him to the position of Spotify's no. 1 most streamed artist of 2018.
Musical trends produced in the streaming era are inherently connected to attention, whether it's hard-and-fast attention-grabbing hooks, pop drops and chorus-loops engineered for the pleasure centers of our brains, or music that strategically requires no attention at all—the background music, the emotional wallpaper, the chill-pop-sad-vibe playlist fodder. These sounds and strategies all have streambait tricks embedded within them, whether they aim to wedge bits of a song into our skulls or just angle toward the inoffensive and mood-specific-enough to prevent users from clicking away. All of this caters to an economy of clicks and completions, where the most precious commodity is polarized human attention—either amped up or zoned out—and where success is determined, almost in advance, by data.
The chill-hits Spotify sound is a product of playlist logic requiring that one song flows seamlessly into the next, a formula that guarantees a greater number of passive streams. It's music without much risk—it won't make you change your mind. At times, these whispery, smaller sounds even recall aspects of ASMR, with its performed intimacy and soothing voices. When everyone wants your attention, it makes sense to find reprieve in stuff that requires very little of it, or that might massage your brain a bit. Both traits—its seamlessness and its chillness—reflect music that has become instrumentalized for the platform, whether it resulted from Spotify's own preferences or the emerging tastes of artists who have developed in its wake.
Although in professional songwriting settings there might be Spotify-specific goals, Matt clarifies: "I don't think most people are making it for Spotify. I think at this point it's just young kids who are products of that. That's just music they like. They're not thinking 'I'm going to make Spotify-core'—things move so fast. These are just kids that are influenced by Billie Eilish or something." As the tastes of certain young artists are reflecting back the "tastes" of the platform, it seems safe to say we're close to a type of pop genre that's entirely Spotified.
Disposable AF
Of course, Spotify now expertly bolsters its affective listening with tactical branding: the Lawrence-Sloan-Nesbitt "Psychopath" Spotify Single was put together for Women's History Month, a time of year when Spotify was also partnering with Smirnoff to achieve gender equality through a woke algorithmic discovery tool. There's not much surprise here, given that Spotify just released its "Wrapped" 2018 data, which confirmed that for another year the most streamed artists on the platform are all men. In that context, supporting young women pop artists is not only a good PR move, it's a necessary brand correction. Visibility is part of shifting culture, but Spotify's flimsy attempts at it suggest the impossibility of playlist placements ever equating to activism—and that encouraging a playlist-centered approach diminishes music entirely. 
Music that doesn't take off is dropped once it has outlived its usefulness—either as a brand prop or as playlist-filler.
The week that "Psychopath" was released, it was quickly serviced to official Spotify playlists including Pop Rising, Indie Pop, Pop Right Now, Fresh & Chill, Swag!, Indie Stage, Front Left, Left of Center, Easy, Get Popped, Pop Relax, Chill af, as well as dozens of New Music Friday playlists around the world. The next week, Spotify began removing it, and by mid-May it was gone from pretty much all official playlists. Even someone like Matt, who wholeheartedly loves Spotify-pop, agrees that it's an environment that devalues music: "It's disposable AF. It's too disposable. New Music Friday has seventy-plus songs every week. Who is actually supposed to hang on to any of those songs? There's too much!" This is a symptom of the attention-driven platform economy as well: the churning stomach of the content machine constantly demands new stuff. In such an economy, music that doesn't take off is dropped once it has outlived its usefulness—either as a brand prop or as playlist-filler.
What is considered useful to streaming services? Music that streams well. This is all part of what independent artists are up against today: a supposedly neutral platform that manipulates them into creating value on its own terms (more recently in the form of free #Wrapped advertising), one that cares more about playlist streams than creating a sustainable situation for artists. The problem is not the chill-pop musicians, but a self-replicating system that continuously rewards the same styles—the ones that users will stream endlessly, whether they're paying attention or not.