There are many horrors the incoming administration promises to impose on the disadvantaged in America, and one of the cruelest is a crackdown on a woman's right to access abortion. It is all the more frightening for already being well underway.
Phyllis Schlafly was one of the scariest people I ever met. I suspect her personal role model was Torquemada. Certainly she was absolutely convinced of her rectitude—while being at least as ambitious as any Spanish crusader prosecuting a holy war.
A good way to flatter public speakers, teachers, or politicians is to call them "dynamic." When the nineteenth-century social critic Thomas Carlyle first used the word, he compared "dynamism" to "mechanism." The latter had to do with the repetitive energy of mere machines.
As Borders, B. Dalton, and many other big chain bookstores get kicked out the door by Amazon, a few privately-owned outposts still provide a respite for book-lovers who like to both browse in brick-and-mortar shops and support local businesses. Some of the best-known independent bookstores continue to thrive despite their financial pressures—stores like Powell's in Portland, City Lights in San Francisco, The Last Bookstore in L.A., BookPeople in Austin, Faulkner House in New Orleans, Quimby's in Chicago, and Busboys and Poets in Washington D.C..
I've been attending and observing protests for thirty years, and I've never seen anything quite like what I've experienced in New York City over the last week.
In the days after a Staten Island grand jury decided not to charge police officer Daniel Pantaleo for the choking death of Eric Garner, thousands of grieving and angry people have marched all over town, taking over streets, blocking intersections, disrupting holiday shopping, and repeatedly overwhelming police attempts to steer or stop their movement.
This week I opened the UK's first payday loan shop just for children, Pocket Money Loans. The London-based store offers kids an advance on their pocket money at interest rates as low as 5,000 percent APR, (a substantial 853 percent less than market leader wonga.com).
Happy Friday, all! If you find yourself with some extra time over this long Labor Day weekend, why not take a moment to think about the reason for the season?
These classic salvos from The Baffler all happen to be from issue 9 of The Baffler, a labor-themed issue we published in 1997.
I grew up around reclusive Cascadian hill folk who lived in fear of phantom black helicopters piloted by agents of the New World Order. Some of these guys, true to the stereotype of bunker-digging preppers, stockpiled outrageous quantities of firearms in preparation for what they believed was an inevitable confrontation with an authoritarian force on domestic soil.
This week marks the third anniversary of the start of the "summer of disorder" in the UK. In August 2011 the world watched, baffled, as the Brits seemed to be burning all of their cities down to the ground.
It's fait accompli that conservatives and neoliberals will want to solve America's alleged immigration problems by building walls and prisons. As frustrating as their proposed "solutions" are, they shouldn't come as entirely shocking. They have at their core the same punitive catchall approach that they take to everything else, including the economy.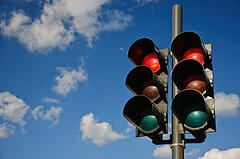 New York's state legislature only has two weeks left this session, and probably won't have time to consider new laws on the minimum wage or campaign finance issues. Newsday reports that lawmakers will definitely have time for "legislation to authorize red-light cameras in Nassau and Suffolk counties," though, so that's good.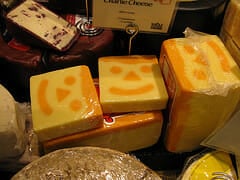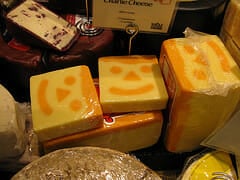 From The Baffler's own Chris Lehmann in In These Times, a look at Whole Foods's "artisanal union-busting" in Chicago.
Glenn Greenwald writes at First Look that the last year of Snowden disclosures has, among other things, triggered "a desperately needed debate about journalism itself, and the proper relationship of journalists to those who wield political and economic power."
Via Electric Literature, a comic by Grant Snider representing all the types of conflict in literature; "man vs.