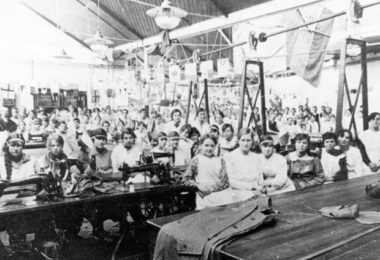 It is the quintessential first-world epiphany: a search for a British-made canvas rucksack for a safari trip is made in vain—and a banker's life is changed forever.
That's the opening gambit, at least, to one of the many PR pitches that's hit my inbox over the last few months—yet another story of some "authentically British" handcrafted luggage brand or leather maker "keeping craftsmanship alive." Pitches about quitting jobs as stockbrokers in order to create a "truly British" brand and sell "old-style country."
Today's British fashion exporters have embraced the aesthetics of Imperial England, and for all their talk of transformative style, a retro-colonialism defines this fashion moment instead.
Anyone who spends time in enclosed public spaces is barraged with images from television news, most often broadcast from the default network, CNN. We glimpse these images, with the sound down, for only seconds at a time as they bounce, germ-like, from corner to corner, chasing us on our way.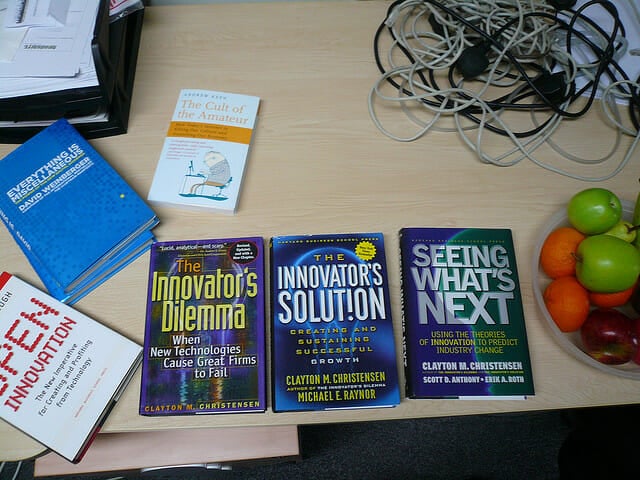 The breathless, investor-beguiling fable that the next iteration of the Web has to be the smart one has been around long enough now to qualify as a touching millenarian faith, like the quadrennial fiction of a "deep" GOP presidential field, or the diehard belief that the Chicago Cubs will eventually make it all the way through the postseason.
Reviewers are having a hard time with Book of Numbers, the latest novel from the incorrigibly ambitious and graphomaniacal Joshua Cohen. Responses have ranged from dismissive to enraptured, with most both at once. The book is "a mess," writes the New York Times' usually even-keeled Dwight Garner, but also "more impressive than all but a few novels published so far this decade," a mashup of David Foster Wallace and Philip Roth.
Last week, a gorgeous black standard poodle named Flame came close to taking the "Best in Show" title at the annual Westminster Dog Show, but lost out at the last minute to the stunning beagle Miss P.
Dystopian visions of a cold and emotionless future: so hot right now.
In a bizarre commercial that, following criticism, has been pulled from circulation, luxury developer Redrow London boasted that its fashionable apartments would transport buyers into a totalitarian nightmare.
Towards the end of every year, magazines and newspapers fill up their copy quotas—and woo their most lucrative advertisers—with the help of bright and shiny holiday gift guides. They are almost always at least a little absurd.
The noble British sandwich, the snack of earls, the midday dinner of office workers, the after-school treat of hungry munchkins creeping home from their classes, was the subject of furor in Northamptonshire, England the other week. The outcry wasn't over the sandwiches themselves, nor was it about the joy of eating them, but about who's making them—and for how much, under what conditions—in the post-crash world of low-wage labor.
Last month, Dublin-based drugmaker Shire made headlines for its pending acquisition by AbbVie, a deal that many saw as a new data point in the growing trend of corporate tax inversions. On Tuesday, following news that the White House was cracking down on tax inversions, AbbVie hinted that it might reconsider the takeover.
What do an Iraqi doctor-politician, a reformed jihadist who was once Osama bin Laden's bodyguard, and Edward Snowden all have in common? Right now, someone somewhere is saying about all three: They belong in a cage. But not Laura Poitras, the documentary filmmaker behind a 9/11 trilogy that begins in post-invasion Baghdad, then journeys to Guantanamo Bay and Yemen, and ends in Hong Kong.
As if we needed another, September kicked off with an acrid reminder that yes, all women—even the most privileged and powerful—are still subject to the cruel whims of anonymous men. On the great celebrity nude hack of 2014, Roxane Gay wrote in the Guardian, "What these people are doing is reminding women that, no matter who they are, they are still women." It's unfortunate, though not at all surprising, that this incident is what's led so many people to pay any kind of attention to the online privacy violations that disproportionately affect women.
During a blackout at the 2013 Super Bowl, a bright spark on Oreo's marketing team had a brainstorm. With one tweet, the snappy insta-slogan "You can still dunk in the dark" inspired a tidal wave of shares amidst the snacking.